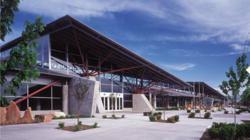 Salt Lake City, Utah (PRWEB) April 30, 2012
The annual FAIR Conference of scholars, apologists, and interested individuals will meet August 2-3, 2012, at the South Towne Exposition Center in Sandy, Utah. With the presidential campaign in full-swing and upcoming Republican nomination of Mitt Romney, the Mormon Moment continues. There have been thousands of articles from around the world dealing with Mitt Romney's Mormonism and how the Church of Jesus Christ of Latter-day Saints has influenced Mitt Romney's life and politics.
The Foundation for Apologetic Information and Research, commonly known as FAIR, will host speakers and other experts who will discuss many of the topics and questions that have arisen as a result of Mitt Romney's campaign. Among other hot topics and important issues to be discussed this year are questions regarding Mormonism and Blacks, Mormon women, polygamy, troubling aspects of Mormon history, and the difficult issues surrounding gay marriage. Start planning now to attend the annual FAIR conference.
FAIR is a non-profit organization dedicated to providing well-documented answers to criticisms of LDS doctrine, belief and practice. Along with the annual conference, which is open to everyone, FAIR also sponsors a website that includes answers to difficult questions. FAIR has an "Ask the Apologist" option where people can pose questions to apologists and FAIR also sponsors MormonVoices which responds to public discussions and comments from public figures that misrepresent The Church of Jesus Christ of Latter-day Saints.
Tickets for the conference can be purchased at the FAIR Bookstore for a reduced rate from now until May 31.