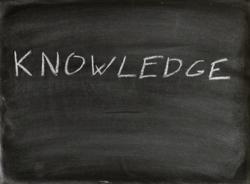 "The Training Advisory Center will recommend the best training for the individual, regardless of which vendor is offering it".
Harpers Ferry, WV (PRWEB) April 30, 2012
Adjusters looking for training face a daunting task. Adjusters that do an internet search for "Property Adjuster Training" results in over a million hits. A search for "flood training" gets over 10 million+ hits. Online courses, webinars, classroom training are all options and prices range from $9.99 to over $500. Determining the best training for a specific person is difficult and time consuming.
To help adjusters find and select the training solution that best meets their needs, WeTrainAdjusters recently announced the opening of their Training Advisory Center (TAC) .
Using a short questionnaire, educational consultants at the Center collect information about what training the adjuster is looking for, their budget and preferred training format. After evaluating the information, the consultant will create a personalized recommendation that lists the best training options available.
The training recommendations are based on extensive research done by the staff of WeTrainAdjusters and factor in variables such as pricing, content and availability. Since the options listed include offerings and prices from a range of vendors, adjusters are able to do side by side comparisons ensuring that they choose the training best suited for their needs.
"We feel that the courses offered at WeTrainAdjusters give adjusters an excellent training experience at a reasonable cost. But, we also know that other training organizations offer courses and formats that may be a better fit for a specific student's needs," explains Rosanne Hutton, Learning Technologies Specialist for MindCross Training. "The goal of the Advisory Center is to make sure students know what training options are available to them and what the best fit for their circumstances is. Our recommendation may include training offered by WeTrainAdjusters, other vendors or both."
The Center will handle training questions that property adjusters run into everyday including areas such as what training is required to obtain a State license and what options are available for adjuster software training.
"We want adjusters to think of us as the 'Progressive Insurance' of adjuster training," Rosanne added.
Consultations at the Center take about 10-15 minutes and are free of charge. Interested adjusters can contact WeTrainAdjusters at 304.725.2617 or visit their website. Students will receive a personalized list of training options within 24 hours of the consultation.
About WeTrainAdjusters
WeTrainAdjusters is an insurance-focused area of MindCross Training (http://www.mindcross.com). Founded in 2001, MindCross Training is a training development company focused on providing various types of cost-effective training and training services. MindCross is currently working with partners in the insurance industry to provide adjusters with the best training available. MindCross is an authorized Continuing Education (CE) provider in Texas and Florida. Additional information can be found at MindCross Training.