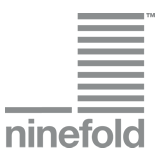 Being an extremely mobile team and part of a global network means we're constantly on the go, so having everything in the cloud is absolutely vital for us.
Sydney, NSW (PRWEB) April 30, 2012
Ninefold, Australia's cloud, has today launched the Ninefold SMB Cloud Drive allowing small to medium businesses with 1-100 users to store, access and share data while keeping it secure, local and easily accessible.
The new product joins Business Cloud Drive, first released in February 2012 for businesses with more than 100 users. Compared with other, often free, public storage offerings, Ninefold SMB Cloud Drive offers customers secure, local data storage - particularly those with data residency, compliance and privacy concerns around online documents and data. Typically, this includes organisations with specialised intellectual property, accounting and legal data, as well as creative/digital agencies. Already, a number of organisations have subscribed, including start-up and co-working community, The Hub Melbourne, and accounting firm, Sydney Accountants.
Based on the popular Oxygen Cloud Open Storage Grid, the Ninefold SMB Cloud Drive is a competitively-priced Dropbox-style secure document storage/sharing service that includes the cost of bandwidth in a simple monthly plan.
Ninefold is offering a launch special offer to people who sign up for the service before May 31: receive triple the storage - 5 users, 150GB (normally 50GB) for only $39.99 per month over the life of the account.
Since launching the 100+ user version of Ninefold Cloud Drive, Ninefold has received a large number of requests for a small business version. The entry level package offers:
o 5 users / 50GB storage / unmetered bandwidth
o $39.99 per month (no other charges)
o Additional users at $11.99 each per month
o Additional blocks of 100GB storage at $19.99 per month
o Access anywhere, from any web device: sync, backup and access files across all computers and mobile devices (Windows, Mac, Android, iPhone, iPad)
o Role-based access controls with centralised administration
o Remotely wipe devices should one be lost, stolen or an employee leaves the business
o Simple to use; it behaves like a local drive on your computer so minimal training is required.
Ehon Chan, Connections Catalyst at The Hub Melbourne, explained, "Being an extremely mobile team and part of a global network means we're constantly on the go, so having everything in the cloud is absolutely vital for us. On top of that, as a co-working space, we have up to 120 members co-working out of Hub Melbourne at any one time. These people are often freelancers or from enterprises and organisations. Hence being able to access their information and work when and where they want is very important, particularly with the global nature of today's working life."
"Smaller organisations are often the ones to benefit most from innovative technology. In fact, an entry level version of the service has been in the making since we launched the Ninefold Cloud Drive for 100+ users. We waited so we could deliver the smaller version at a competitive and compelling pricepoint," said Peter James, Chairman and Co-Founder at Ninefold. "We're constantly working to remove the barriers to cloud services adoption and it's telling that we've already signed a number of cloud-forward customers in traditionally more conservative sectors. This indicates strong future interest."
"Oxygen enables organisations to secure, control and protect their information across the company, across the world and on any device. Once again, we're pleased Ninefold is innovating on our service to offer a secure, local new product with its Ninefold SMB Cloud Drive," said Alexander Teu, VP Business Development at Oxygen.
For more information, please visit http://www.oxygencloud.com and http://ninefold.com/cloud-storage/cloud-drive/.
About Ninefold
Ninefold is a public cloud computing and cloud storage company with locally stored data, free local support, self service flexibility and low latency. This allows you to provision virtual private servers and cloud storage quickly - scaling up and down when needed – and only paying for the resources you use.
Sign up in seconds. Start using in minutes. Benefit for years.
Ninefold.com
@ninefold
Ninefold is a registered trademark.
About The Hub Melbourne
Hub Melbourne is a professional member community that drives innovation through collaboration. We host co-working spaces, curate experiences and catalyse connections for diverse individuals & organisations.
About Oxygen Cloud
Oxygen Cloud enables companies to create shared storage spaces that synchronize files across all their teams and devices. Users can securely access data across Windows, Mac, iPad, iPhone and Android, while IT retains greater control over the data. Oxygen's unique Open Storage Grid platform unlocks the power of mobility for businesses around the world.
For more information and sign up, please visit http://www.oxygencloud.com or call +1 888 7778794.
For more information, please contact:
Jo Balfour
Progressiva Public Relations
Tel: +61 405 542 018
jobalfour(at)progressiva(dot)com(dot)au
@jobonekenobi