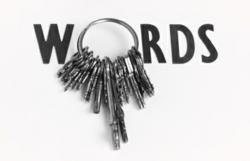 Don't over-use your keyword phrases - that's called keyword stacking and Google will detect this and penalise you
(PRWEB) April 30, 2012
Over the last six months Google has made some important changes to the way they rank websites. Tropixel says the single most important thing to improving Google search rankings is to add new, keyword-rich content to websites or to free online directory listings:
Tip #1: Tropixel recommends putting some effort in to free online directory listings. Says Florian Stotz, CEO of Tropixel: "Those rankings are pre-optimised and Google likes them for a number of reasons. Plus, you can do this on your own if you want to. Don't overlook these. They're a great tool to leverage and get people to call or click through to your website. " He recommends focusing on HotFrog, Small Business HQ, Start Local, True Local.
Tip #2: Research on Google online shoppers shows that they usually go through 2 search phases: 1.) research and 2.) buying. Depending on their needs, those two phases might take place during the same day or weeks apart, but the vast majority go through both phases. Tropixel recommends focusing on the buying phase.
Says Florian Stotz: "If your business shows up during the research phase that's good, but showing up at this point is LESS likely to result in more business for you. Showing up during the buying phase is much MORE likely to result in your getting more business. Do some keyword research to find out the buying "triggers" for your business. In general, including geographic areas is a good way to increase the likelihood that your business will show up during the buying phase of the search. Once you've done this you can create or upgrade your listings on these directories by adding web posts that include these keyword phrases."
Tip #3: Tropixel advises that Eatability is starting to provide some great rankings and it is NOT just for restaurants and cafes any more. "Do a good listing there with keyword-rich content, as well as on the other sites, and you'll be on your way to dominating the best buying category keywords for your business" says Stotz.
Tip #4: Don't over-use keyword phrases. That's called keyword stacking and Google will detect this and penalise the listing. Using keywords 4-5 times in a 250-300 word post will be sufficient without attracting unwanted attention from Google.
About Tropixel: Tropixel is a web design and SEO company based on the Gold Coast. They have helped many businesses gain top rankings with their SEO marketing advice and have designed websites for clients such as Brett Lee, Sportstec and MyVet. To find out more about Tropixel's services got to http://www.tropixel.com.au