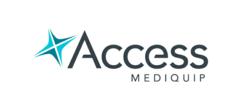 "Access MediQuip will help us improve the quality, safety, and cost effectiveness of medical devices, and that will lead to better health for our members."
Lake Mary, FL (PRWEB) April 30, 2012
Access MediQuip, LLC, the largest provider of surgical and implant management solutions in the country, and Blue Cross and Blue Shield of New Mexico (BCBSNM), the largest customer-owned health insurer in New Mexico, serving more than 300,000 members, announced today an agreement for Access MediQuip to provide specialized implant surgical management services to BCBSNM's membership statewide. Implementation began in March 2012.
"We are pleased to be working with Blue Cross and Blue Shield of New Mexico. With our expertise, experience, and resources, we are uniquely positioned to meet the needs of BCBSNM members and make a true and measurable difference in their lives," said Prakash Patel, M.D., CEO of Access MediQuip. "Our entire team is looking forward to working with all the stakeholders in the surgical benefits value chain, including providers, surgical facilities, and manufacturers to help reduce costs and increase safety and quality management."
As part of the agreement, Access MediQuip will provide BCBSNM with a variety of services, including implant referral and coordination, device logistics, and acquisition and device inventory management. Access MediQuip will also perform a device registry function to collect and manage data on the device, the procedure, and all those involved with implant procedures performed for BCBSNM members.
"At BCBSNM, we have been dedicated to promoting the health and wellness of our members and communities through accessible, cost-effective, quality health care. That's what is so compelling about working with Access MediQuip," said Karen Smoot, Divisional Vice President of Network Management at BCBSNM. "Access MediQuip will help us improve the quality, safety, and cost effectiveness of medical devices, and that will lead to better health for our members."
About Access MediQuip
Access MediQuip is the largest and most experienced provider of surgical and implant management solutions. With more than a decade of experience, Access MediQuip provides payers with a comprehensive solution to understand their implant spend, manage and control the high costs of implants, and improve quality and safety for facilities, physicians and ultimately patients. The company was founded in 1997 and is headquartered in Lake Mary, Florida. For more information, please visit http://www.accessmediquip.com.
About BCBSNM
With 300,000 members and serving another 100,000 New Mexicans through the nationwide BlueCard® Program, Blue Cross and Blue Shield of New Mexico is the largest commercial membership health insurer in New Mexico. Since 1940, BCBSNM has been committed to promoting the health and wellness of its members and communities through accessible, cost-effective, quality health care. BCBSNM is a Division of Health Care Service Corporation, the country's largest customer-owned health insurer and fourth largest health insurer overall. Health Care Service Corporation is a Mutual Legal Reserve Company and an Independent Licensee of the Blue Cross and Blue Shield Association.
Media Contact:
Lindsey Harris
lharris(at)accessmediquip(dot)com
713-978-4493