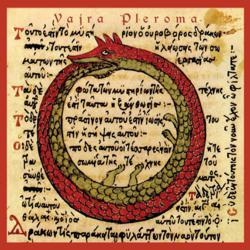 If you like bands like Siouxsie and the Banshees or Morcheeba or are just looking for something different ,this is it....
- Sagemet, Swarm Magazine
New York, NY (PRWEB) April 30, 2012
Vajra blasts the airwaves with its exotic, atmospheric and ethereal new sound. The band pre-released their debut album "Pleroma" to college radio, and is receiving airplay at over 160 stations nationwide. The music is a hypnotic blend of East Indian classical and Western rock with paradoxical overtones of light and dark.
In keeping with the band's mystical sound, Vajra will release the album at large on the Summer Solstice (June 21). Annamaria Pinna's powerful vocals are highlighted by Blake Fleming (ex-Mars Volta) on drums, Doug Wright (The Dirty Pearls) on bass, and WIll Dahl (ex-Harley's War) on guitar. Vajra's vocals were co-produced and mixed by Sylvia Massy (Tool, System of A Down, Prince, Johnny Cash). Tom Baker (NIN, Foo Fighters, Ministry, Prince) mastered.
Vajra played two shows at SXSW and recently played to sold-out audiences at The Bowery Ballroom, The Mercury Lounge and The Bowery Electric in NYC. The album will be available electronically on iTunes and Bandcamp, as well as in CD format at various retailers.