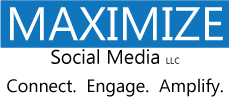 "Consistent engagement over time with social media can provide an excellent return on a car dealership's investment not only for car sales but also service," said Chris McLaughlin, CEO of Maximize Social Media LLC
Los Angeles, CA (PRWEB) April 30, 2012
Social media agency Maximize Social Media LLC announced its new car dealership initiative today, with a focus on providing car dealers with social media solutions that provide leads for car sales and service. Maximize's program focuses on full Facebook business page design and integration along with Facebook pay per click advertising management. The social media agency will also provide full management among other social media platforms including Twitter, YouTube, Google+, LinkedIN, and Pinterest.
Chris McLaughlin, CEO of social media consulting firm Maximize Social Media LLC, said that car dealerships need to integrate both car sales and service as part of a social media campaign. "We find that car dealerships do not understand the marketing benefits social media can bring to the service business – this typically goes unnoticed as dealerships focus on lead generation for immediate car sales. But that doesn't take into consideration the applications that we can run on Facebook for coupons that bring traffic for oil changes, tire rotations, or just scheduled maintenance. Consistent engagement over time with social media can provide an excellent return on a car dealership's investment not only for car sales but also service," McLaughlin noted.
McLaughlin said that car dealerships would benefit by taking a shared approach with social media. "We talk with many dealerships that have separate marketing budgets for sales and service. We want to strongly encourage them to share budgets between sales and service. After all, this approach recognizes the tremendous synergies between the two divisions," he said.
Maximize's social media consultants also found that car dealerships need to develop a well-rounded approach to search engine optimization. "Social signals indicate that natural traffic is coming to a site. As many SEO experts know, unnatural links are under tremendous scrutiny from search engines and many car dealerships have relied upon these unnatural links to obtain higher page rankings. A strong SEO campaign along with a strong social media campaign is a recipe for success," McLaughlin said.
Maximize invites car dealerships interested in social media to contact the company for a no obligation consultation.
About Maximize Social Media LLC
Maximize Social Media (http://maximizesocialmedia.com) is a leading provider of social media management services for clients in over 40 different verticals. With offices in Florida and Los Angeles, Maximize provides social media consulting and Facebook advertising management for clients in English speaking countries such as the US, Canada, and Australia. The company also features social media management outsourcing for busy social media mangers looking for additional assistance on a white label basis.