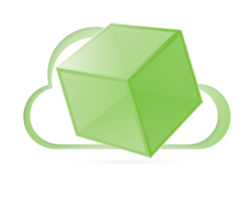 With GreenQube, corporations will not have to worry about if they need a CDL or not.
Baton Rouge, LA (PRWEB) April 30, 2012
As Microsoft defends its latest licensing change and as concern regarding compliance grows amongst its customers, GreenQube alleviates Microsoft Licensing concerns for companies who choose to move their desktop infrastructure to the cloud. No need to worry about any Microsoft Licensing issues or compliance, including the latest: the Companion Device License.
Background: Microsoft recently announced the Companion Device License (CDL) for accessing a Windows 8 desktop to their Software Assurance licensing. This will be required for users accessing their corporate desktops that are part of the company's Virtual Desktop Infrastructure (VDI) from a personal device (up to 4). The CDL only applies to non-Windows based devices. So for those who use and love the iPad, Microsoft will now charge those users (actually the company employing the user) for accessing desktops and corporate apps on those desktops via an iPad, Android, iPhone, or any other non-Windows operating system.
This is not good for the Bring Your Own Device (BYOD) and Workshifting movements going on with the user base. IT departments are still struggling with how to allow users secure access via their own devices. Microsoft now adds another component to be concerned about: licensing.
GreenQube's Answer: Hosted Desktop Solutions
With GreenQube, corporations will not have to worry about if they need a CDL or not. With GreenQube's Hosted Desktop, users will be able to access their desktops, applications, and data from any Internet connected device. GreenQube continually works with Microsoft and Citrix to ensure licensing compliance.
Companies will experience the following benefits by utilizing GreenQube's Cloud Desktop:

Fixed monthly fee
Access to latest Microsoft software and technology
No penalty for device type or number of devices
Maintain corporate integrity for license compliance
Access anywhere from approved
Meet corporate security compliance
Green solution
A company who moves to the GreenQube Hosted Desktop Solution has two choices in regards to licensing:
1) GreenQube can supply the license based on a subscription/consumption model where the company pays for what they use.
2) The company can utilize GreenQube's BYOL (bring your own license) initiative. If the potential company already has an Enterprise Agreement with Microsoft, they can host that license with GreenQube with no additional licensing expense.
To summarize: While Microsoft is defending its Latest Licensing "change," (OK, let's just cut to the chase and call it an "increase"), GreenQube customers were already protected from the new license cost. In short, legitimate business concern has been raised about it resulting in more license cost for running Microsoft Apps on Apple and Android devices. All while GreenQube Customers were virtually unaffected by the announcement.
About GreenQube
GreenQube, Inc. is a XaaS service provider specializing in White Label Service offerings. GreenQube provides a complete cloud based hosting platform to our partners who want to generate revenue and not have to worry about the backend infrastructure. GreenQube partners with Microsoft, Citrix, and others to deliver a high-definition user experience. Call or contact us today and help us make cubicles green!