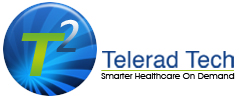 The new office will strengthen Telerad Tech's presence in America.
New Haven, CT (PRWEB) April 30, 2012
Telerad Tech Pvt Ltd, announced it is opening a new office in North America to better meet the needs of the US healthcare industry.
Plans to expand operations in USA were initiated after Telerad Tech signed 3 new contracts in USA earlier this year. The new office at Minneapolis, Minnesota will focus principally on marketing and supporting its Radiology Workflow solutions to the Healthcare market and strengthening Telerad Tech's presence in America.
Telerad Tech, a technology arm of its parent company Teleradiology Solutions (rated the No 1 National teleradiology provider in USA by KLAS 2011), builds workflow products with a built in Image management system in Radiology imaging, Clinical imaging, Telemedicine and dental imaging. Its proprietary solution RADSpa has over 50 global installations. RADSpa is a unique cloud based radiology workflow intelligence system which is designed to improve the collaboration between radiologists and can be used by groups wishing to practice teleradiology. It not only reduces operating costs but also eliminates the need for expensive infrastructure and time consuming implementation processes thus improving the bottom line in a Healthcare enterprise.
Telerad Tech has recently become the managed service provider for Cisco's Healthpresence in Asia, a new age telemedicine solution. In addition, T2 has products for clinical trial imaging solutions.
Telerad Tech has hired Mr Mohan Mysore as VP sales and marketing to drive its North American and European operations. Mohan Mysore comes with a rich background in channel management and marketing radiology imaging solutions. He has more than two decades of experience and will be building the OEM and distribution channels to support the explosive growth foreseen in the productivity market.
"The opening of Telerad Tech's new North America office is an important step towards realizing our growth in America's vibrant health care industry " said Ricky Bedi, CEO Telerad Tech.
About Telerad Tech
Telerad Tech has been founded by a group of technology innovators and eminent radiologists with the focus to develop products and solutions to address the gaps and needs of Healthcare IT in general, and radiology automation systems in particular. Having partnered with a leading Teleradiology institute and led by technologists with a background in developing and deploying automated solutions, Telerad Tech has the best mix of domain understanding and technology prowess to implement technology solutions to solve the radiology workflow problems. The products are developed, tested and piloted in the radiology eco-system and hence generate the most efficient, radiologist friendly work-flow. Telerad Tech was awarded the "Best Picture Archival and Communications System" as a part of prestigious NASSCOM-KPMG Healthcare IT Awards" and also the "Medicall Innovation Healthcare Award, 2011". Telerad Tech has offices in USA and India.
For more information, visit http://www.teleradtech.com , Call +1-763-244-1263, Email- sales (at) teleradtech (dot) com. Follow us on twitter at http://www.twitter.com/TeleradTech1 and on facebook at http://www.facebook.com/teleradsol.
About Teleradiology Solutions
Teleradiology Solutions (TRS), a pioneer in teleradiology was founded in 2002 by two Yale trained physicians, Dr. Arjun Kalyanpur and Dr. Sunita Maheshwari. It has provided teleradiology services to over 3 million patients in the United States (100+ hospitals) and across 20 countries globally. Teleradiology Solutions is a US Joint Commission accredited ambulatory care health care organization (JCAHO). It is also the only organization outside Singapore to be accredited by the Ministry of Health, Singapore and provides teleradiology services to 11 medical centers in Singapore under the National Healthcare group. Delivering access to expertise in radiologic interpretations across modalities and subspecialties, TRS contributes to improved quality of patient care. With consistent shortest turnaround times in the industry, TRS enhances productivity and helps in reducing overall time to diagnosis and treatment.
For more information, visit http://www.telradsol.com. Follow TRS on twitter at http://www.twitter.com/teleradsol and on facebook at http://www.facebook.com/teleradsol.