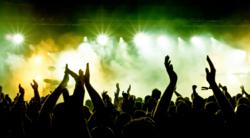 It is time to decide which music festival to attend for this year and visit www.otel.com to book the stay.
(PRWEB) April 30, 2012
The promotion concentrates on several countries and cities that the music festivals 2012 are going to be held in. There are many interesting and comfortable places to stay in Zagreb, Chicago, New Orleans, Paris, Roskilde, Leicester, Nashville and Seattle that the visitors can book and have one unforgettable trip. It is expected that the most visited and interesting music festivals 2012 are going to be the Download Festival, INmusic festival, Rock En Seine, Roskilde Festival, Essence Music Festival, Pitchfork Music Festival, Sasquatch! Music Festival and CMA Music Festival. As recent years show, these events are always visited by large number of music fans that follow their favorite bands and singers.
Europe has many interesting destinations that should be visited, but England, Croatia, Denmark and France are for sure one of the most visited, especially during the music festivals. In the United States of America, various music festivals are held during the whole year. The tourists love these places because they have many art and culture venues, numerous landscape spots and sport events but also the music festivals attract a lot of music fans. They are especially looking forward to hearing their favorite bands or singers from different types of music. In the last few years many Beyonce, Kanye West, Chris Brown, Alicia Keys or Foo Fighters fans came all the way to the music festivals to be near the celebrities who use this unique kind of opportunity to be close with everyone.
For the music festivals 2012, the hotels and accommodation places are expected to be booked even months earlier. One of the examples is Nashville who hosts the CMA Music Festival. The Country Music Festival accommodation is always sold in almost one day, but the same goes for all hotels near Download Festival or Essence Music Festival hotels.
Using the services of otel.com, the travelers can find many budget accommodation places in the countries all around the world. Otel.com cares for its customers and made numerous hotels available for special discounted price. It is time to decide which music festival to attend for this year and visit http://www.otel.com to book the stay.