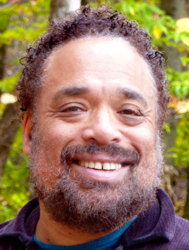 The safest thing for the troops is to pull them all out by early in 2013 rather than cruelly leave returning veterans' brothers in combat.
San Francisco, CA and Santa Rosa, CA (PRWEB) April 30, 2012
Dr. David Levitt, running for U.S. Senate in California's "top two" race alongside Senator Dianne Feinstein, has this week won endorsement from the Bernal Heights Democratic Club of San Francisco, the Latino Political Action Committee of Sonoma County and other organizations by advocating a swift exit from Afghanistan, an end to the federal war on medical marijuana, and single-payer Medicare for All. Dr. Levitt cites data that shows all those policies are popular with the vast majority of Americans.
Senator Feinstein did not win endorsement in any venue where Dr. Levitt participated.
Under new rules in the primary race on June 5th, a second-place win would put Levitt on the November ballot even though he and Feinstein are both Democrats – a windfall for the party.
"This is one of those situations where we get a big reward if we understand math," explains Levitt, a computer scientist with an MIT doctorate. "In this case, the reward is two Democrats on California's November Senate ballot -- one with overwhelmingly popular policies -- and no Republican, for the first time since 1856.
"Senator Feinstein will get the most primary votes. So the question is, will the runner-up be a Republican, a birther, or a progressive Democrat? It's counterintuitive: the only way a Republican can get on the ballot in Blue California is if all the Democrats vote for Feinstein instead of the Democratic runner up. So in this case we can be rewarded for voting for the changes we really want."
Levitt thanked the Bernal Heights Democratic Club for their endorsement, citing California's "historic opportunity for a choice of Democrats in November, after so many years with just one."
Levitt won the Latino Political Action Committee of Sonoma County endorsement as well. "We're very proud to have the Latino PAC's support," says Levitt. "We'll work with the PAC on telephone banks, precinct walks, and communication with the Latino community. Our flyers already include the Contract for the American Dream in Spanish." Levitt supports the 'Contract for the American Dream' advocated by Van Jones in his bestseller 'Rebuild the Dream'.
At the Potrero Hill Democratic Club, votes for Levitt did not reach 60%, so neither he nor Senator Feinstein was endorsed.
Levitt also won the endorsement of Congressional Candidates for Peace 2012.
Dr. Levitt's policy answers include:
Afghanistan
The vast majority of Americans (now polling at 69%) want the US out of that country and believe our presence there is counterproductive. The safest thing for the troops is to pull them all out early in 2013 rather than cruelly leave returning veterans' brothers in combat.
End the Federal War on Medicinal Marijuana
California businesses and landlords are under assault from US Attorneys and the DEA, raided, and threatened with property forfeiture for participating in our state's legal medical marijuana system. I'll stand up for those businesses, citizens, patients and care providers -- eliminating funding for such raids and holding the Department of Justice accountable for its broken promises.
Medicare for All
Polls show 59% of Americans have wanted modern universal care (similar to 35 other civilized nations) since 2009. Democratic politicians unwisely -- corruptly -- protected the interests of the for-profit insurance industry instead. Now we're left with mandatory insurance, unlimited premium hikes, and very likely an unconstitutional bill that doesn't come close to offering what the people want.
National Security and Terror
In addition to ending the misguided, un-winnable Afghanistan and Drug wars, our Senate leaders need to demonstrate a sense of justice: that the "War on Terror" mustn't be an excuse to violate our own Constitution. The threat of "terror" will recede only when the world sees we don't tolerate kidnapping, torture or illegal spying -- not even when the victims are Muslims.
Fuller answers can be found at Levitt2012.org
The David Levitt for US Senate Campaign Committee is based in Sebastopol, California.