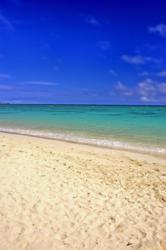 We are wanting to assure holiday makers that we are a safe bet...
Basingstoke, UK (PRWEB UK) 30 April 2012
PR for travel agents is something that is very important in today's climate, due to many online travel agents offering bargain holiday's, taking bookings, then closing. This is why a leading online travel agent approached Marketing Quotes, as they were looking to conduct an aggressive travel PR campaign to reassure UK holiday makers of the travel agents security.
A spokesperson from the travel agent commented 'we are concerned that the industry is seeing so many closures and many holiday makers are having their holiday plans scuppered due to the travel agencies closing. We are wanting to assure holiday makers that we are a safe bet, a great online travel agent that offers holiday packages all around the world. We have been around a long time and have strong backing to be around for a long time to come. The agency we selected from Marketing Quotes has got a great background in the travel sector, so we are confident that the campaign will help strengthen our brand and ensure that holiday makers see us as a secure agency to book their holiday's with.'
Anne Richards (who works with many of the PR companies at Marketing Quotes) added 'the best advice to a business is to select a PR agency that knows their industry. There will be no learning curve and they will have all the business connections to hit the ground running. With thousands of PR agencies around the UK, it only makes sense to be selective on choosing the right one with the right experience. We have thousands of PR agencies on the site, so can certainly point companies in the right direction to get sound advice from industry experts.'
About Marketing Quotes - Marketing Quotes is a free service to UK businesses to help get free advice and quotes from local PR agencies and marketing agencies that know and understand their industry.