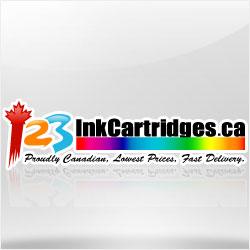 Montreal, Quebec (PRWEB) April 30, 2012
123inkcartridges.ca is an online company based in Canada. They have been diligent about offering customers quality printer and computer related products at the best possible prices. Recently, the company included many Apple products to their list of products available through their online store. iPad case is the latest of these additions.
For customers who are searching for high quality ink or toner products 123inkcartridges.ca has been one of the top distributes. Products are purchased online at their store and then shipped from inventory facilities to various locations throughout Canada and the US. Recently, the company began to expand and include Apple products such as iPad cases into their growing inventory.
The company located in Montreal has facilities in which products are stored. Upon purchase these items are shipped quickly to customers. 123inkcartridges.ca is a company which prides itself on its top quality customer service team which is available online 24/7 to help ensure that customers can find the items for which they are searching. Staff is knowledgeable as well as friendly and will quickly help customers locate necessary items for purchase. They stand by their initial motto of providing customers with quality products at prices that are reasonable and affordable. Recently the company began to expand to include many other items that customers have need of. Their attempt to meet customer's needs is highly successful as they continue to add product lines such as iPad cases, iPad 2 keyboards and iPad chargers. These accessories help make the customer's iPad experience a more enjoyable one.
Customers can access the online store at http://www.123inkcartridges.ca Here they can see the many various types of computer and printer related products that the company provides at affordable prices. The friendly support staff are available to assist customers have a pleasant shopping experience; and to help them find the products that are needed.
About 123inkcartridges.ca
Customers will find the computer, iPad and iPod accessories they are looking for at 123inkcartridges.ca. The store has a broad range of products which can meet customer's technological needs. The company has two offices; one is located in Montreal and the other is in Vancouver. Their facilities also house their growing inventory. 123inkcartridges.ca continues to grow and expand their product base to meet the varying need of this technologically advanced age.