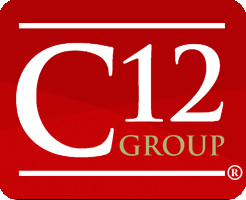 Greensboro, NC (PRWEB) April 30, 2012
The C12 Group, America's leading Christian CEO roundtable provider, announced it will host its 2012 Mid-Atlantic Regional Leaders Conference on November 1 – 2 at the Grandover Resort & Conference Center in Greensboro, NC.
This year The C12 Group is celebrating its 20th year as America's leading equipper of Christian chief executives through its peer CEO roundtables, conferences, seminars, and cutting-edge business and ministry resources for its 1100+ members. C12's proven engagement model has helped its members to significantly outperform their peers during strong economic times and to more successfully weather the tough economic times. C12 President and CEO, Don Barefoot, reports, "A recent national survey of our members revealed that 97% had received valuable help during the stagnant economy of the past few years, with 24% claiming to either having taken share in a declining market or avoided business failure as a result of their C12 involvement."
The conference will feature several noteworthy plenary and breakout presentations by accomplished C12 members on various value-added business and ministry topics. Mr. Barefoot noted, "The unique shared focus of our speakers and attendees combines Biblical servant leadership and stewardship with best-in-class business performance. This helps to shape a distinctive company culture which serves stakeholders well and provides employees with an opportunity to work for more than just a paycheck." More information on the upcoming C12 conference is available at http://www.C12Group.com.
C12 was founded by Buck Jacobs, a dedicated Christian, author, and CEO, in 1992. C12 is a growing national network of members leading businesses of between $1 million and $1 billion in sales across 75 U.S. metro areas. These Christian CEOs and business owners desire a trustworthy and cost-effective peer advisory board and seek to 'Build Great Businesses for a Greater Purpose.'
# # #
If you would like more information on The C12 Group, please visit http://www.C12Group.com or contact C12's Home Office (336-841-7100 or info(at)C12Group(dot)com).
The C12 Group
4101 Piedmont Parkway
Greensboro, NC 27410
Phone: 336-841-7100
info(at)C12Group(dot)com
http://www.C12Group.com