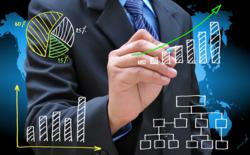 This new eBook is a compilation of nineteen essays on market research best practices, and will be a valuable resource for any market researchers seeking to mitigate risk factors in upcoming projects
Marlboro, MA (PRWEB) April 30, 2012
Research Rockstar, the market research industry's only independent training company, today released its eBook, Principles of Remarkable Research. This new eBook is a compilation of nineteen essays on market research best practices, and will be a valuable resource for any market researchers seeking to mitigate risk factors in upcoming projects.
The eBook can be downloaded from the Research Rockstar website.
Principles of Remarkable Research is the latest in a series of eBooks by Research Rockstar, all aimed at making market research best practices accessible to anyone involved in planning, managing or otherwise contributing to market research projects.
"Market research projects can be amazingly complex," explains Kathryn Korostoff, president of, Research Rockstar. "My goal is to help market researchers learn best practices, without having to endure a lot of painful—and costly—trial and error." This eBook is divided into four sections:

How to manage the client, which covers practical tips for keeping your client (whether internal or external) happy.
How to avoid common errors, which provides practical best practices for dealing with issues such as global research, the certainty of conclusions and ROI.
How to plan the research, which discusses specific best practices on managing research participants and putting some basic systems in place.
How to get great data, which addresses some common market research challenges that can impede your ability to get objective, useful customer insights.
About Research Rockstar
Research Rockstar delivers training and temporary staffing services to busy professionals seeking market research excellence—either by enhancing in-house skills or engaging temporary experts. Research Rockstar customers include over 600 client-side and supplier-side companies. Founder and president Kathryn Korostoff , the author of "How to Hire & Manage Market Research Agencies", is a market research professional with more than 20 years' experience, and has directed more than 650 primary market research projects. For further information, visit http://www.ResearchRockstar.com or call 508.691.6004.