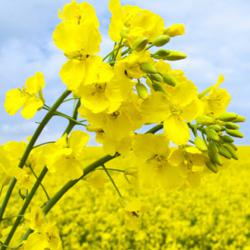 CanolaInfo has partnered with food truck chefs to create the Street Eats Recipe Collection.
Chicago, IL (PRWEB) April 30, 2012
No other trend has parked itself at the forefront of the culinary world quite like food trucks, but these aren't the stale doughnut and questionable hotdog stands of yesteryear. Across the United States, a new generation of chefs have been giving up brick and mortar concepts and putting their unique cuisines on four wheels. But if you're not in an urban setting, that doesn't mean you have to miss out on these delectable dishes. CanolaInfo has partnered with four food truck chefs from across the country to create the Street Eats Recipe Collection featuring healthy recipes made with canola oil.
"The economic downturn has driven the street food trend in recent years along with Americans' love of all things fast and convenient," said Josh Henderson, owner of Skillet Street Food in Seattle, Washington and a graduate of The Culinary Institute of America. "There are all of these wonderful chefs looking for a way to bring their creations to the masses and now with mobile kitchens, it's easier than ever."
Each food truck chef created two recipes for CanolaInfo based on their most popular selections. Each recipe is made with canola oil because of its versatility and healthy fat profile. At 468 °F, canola oil has one of the highest smoke points of any oil, which is perfect for sautéing and baking. In addition, its light texture and neutral flavor complement sauces and salad dressings. Canola oil also has the least saturated and most omega-3 fat of all cooking oils. The U.S. Food and Drug Administration authorized a qualified health claim on its potential to reduce the risk of heart disease when used in place of saturated fat.
"I use canola oil in my kitchen because it's ideal for nearly every culinary application," Henderson says. "From my skillet to my gravy, it is very adaptable, letting other ingredient flavors shine without weighing them down."
CanolaInfo is the number one information source about canola oil for consumers, health professionals, chefs, media and educators – everyone who wants to know more about one of the world's healthiest cooking oils. The complete Street Eats Recipe Collection is available on CanolaInfo.org at http://www.canolainfo.org/recipes/collections.php