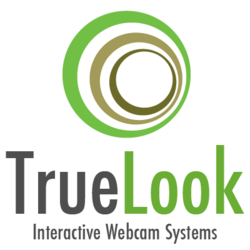 Winston-Salem, NC (PRWEB) April 30, 2012
TrueSystems announces today that it has changed its name to TrueLook Inc. The name has been changed to unify the company's brand and to emphasize its focus on its TrueLook line of interactive webcams.
Until now, TrueSystems has been the name behind two distinct product groups – TrueLook and TrueSentry. TrueLook is an industry leader in construction webcams and time-lapsing, resort webcams, and other interactive webcam products. TrueSentry products included surveillance camera systems such as in-car video, perimeter intrusion detection, and other security tracking systems. These two product categories have historically operated separately.
The new company name, TrueLook, is part of an effort to focus the company's direction towards professional webcam solutions, as well as to strengthen brand recognition among the public. Over its 15-year history, the company has been increasingly innovative in webcam technology - from the invention of the first pan/tilt/zoom camera to its current feature-rich web interface. TrueLook will also be releasing new undisclosed features throughout 2012, giving its clients even more control and greater accessibility.
TrueLook will still offer the same products and offer the same unlimited US-based support. There has been no change to the company's team or ownership, and existing customers will not be affected. Its global webcam directory website TrueLookCams remains unchanged.
About TrueLook: TrueLook is the world's premier interactive webcam system, specializing in destination, hospitality, event-marketing, and construction webcams. For over 15 years, TrueLook has been deploying cameras on every continent of the globe - including the NASA camera on the South Pole. This world wide network of IP-based cameras has captured over 2.2 billion media clips, delivering them to over 100 million users with a 99.999% service up-time. TrueLook has also been a pioneer in IP camera technology, having built the world's first pan/tilt/zoom (PTZ) network camera.