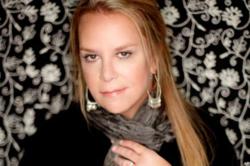 Cincinnati, OH (PRWEB) April 30, 2012
Acclaimed singer-songwriter Mary Chapin Carpenter will showcase her stunningly beautiful new album when she returns to the Taft Theatre this August. The troubadour's new Ashes and Roses album ranks as her most powerful in years, perhaps even her strongest ever.
Reserved tickets, $42.50 & $30.00 (plus applicable fees), go on sale this Friday May 4 at 10 AM at http://www.ticketmaster.com, http://www.tafttheatre.org, the Taft Theatre Box Office and all Ticketmaster outlets including select Kroger stores. Charge by phone at 1.800.745.3000.
"They say that the worst, the most traumatic things that people can go through in their lives are a divorce, the loss of a parent and catastrophic illness," she says. "All of those things have happened to me in the last few years. "So these are the songs that came about when I started to write. To try and push them away, or write about something else, wouldn't have been authentic. Songwriting is what I do. This is how I make sense of things, it's how I seek connection and make my way through the world. "Ashes and Roses is a record about grief and loss, but it has an arc. It does go from night into day. I feel like it travels through some of the hardest, most difficult territory to a place of renewal. It speaks to that journey as it tries to describe what is seen and felt and experienced along the way. And one does get to the other side. I'm not entirely convinced that I'm through it all, but I am walking and talking and moving on with my life."
Yes, Ashes and Roses can be heard as a "sad" recording. But that would be denying its immense beauty as well as its shining song craftsmanship. The experiences leading to this album's creation began in 2007, when Mary Chapin Carpenter suffered a life-threatening pulmonary embolism. "It's still hard to talk about. It was the most terrifying experience. The health crisis itself was enough to paralyze you and the subsequent depression that followed was so difficult. They wave goodbye to you at the hospital, and they don't tell you—or they didn't tell me—'Now be aware that the next few months it's going to be really rough, and it's not just because you don't feel well.' I was completely unprepared for it."
Eventually, her marriage ended. "A divorce is like a death," she comments. And then, real death came. Following a lingering illness, her father died last October. "Before he passed away, I wrote him a letter that thanked him for everything that he had done for me in my life. He made me feel as if it was a noble thing to want to be an artist in the world. And I wanted him to know how grateful I was for that." Her father, Chapin Carpenter Jr., worked for as an executive for Life magazine. Mary Chapin was born in Princeton, New Jersey, but spent some time growing up in Japan, where the magazine sent him. Eventually, the family settled in Washington, D.C. From an early age, she was fascinated with music. Her parents had an extraordinary record collection that had everything from Bach to Basie to the Beatles in it.
"I was writing songs when I was in the second grade," she recalls. "I played my Mom's little bass ukulele and graduated to her gut-string guitar. It was just something I loved to do. I was always writing songs. It wasn't until I was playing little local clubs in D.C. that I got the courage to play some of my own music. Until then, I was fervent about playing other people's things. I came late to the idea that I could take (songwriting) somewhere. Writing was important to me, but it wasn't something I imagined making a living from."
After she graduated from Brown University she began strongly emphasizing her original songs in those D.C. venues. Her talent perked up ears in Nashville, America's songwriting capital. In the 1990s, her folk-pop style was enthusiastically embraced by country radio. She won five Grammy Awards and was named the Country Music Association's Female Vocalist of the Year in 1992 and 1993.
A string of Gold, Platinum and Multi-Platinum albums yielded a bounty of self-penned hits including "Never Had it So Good," "He Thinks He'll Keep Her," "Down at the Twist and Shout," "I Feel Lucky," "I Take My Chances," "Shut Up and Kiss Me" and "Tender When I Want to Be." Her songs have also been recorded by such diverse artists as Joan Baez, Wynonna, Maura O'Connell, Mary Black, Cyndi Lauper, Shawn Colvin, Dianne Reeves, Betty Buckley, Tony Rice and Trisha Yearwood.
In 2006, she signed with Rounder Records and began issuing collections on its Zoë imprint. These have included the critically applauded and Grammy nominated The Calling (2007), Come Darkness Come Light: 12 Songs of Christmas (2008) and her most recent Grammy nominated album, The Age of Miracles (2010).
"Ashes and Roses is the most acoustic record I've made in years," Carpenter observes. "The arrangements evolved around my playing. In fact, I wouldn't even call them 'arrangements.' The gentlemen (at the Nashville recording sessions) are all so talented. They'd hear me play the song, and then we all just assumed our positions and played. It was very organic.
"It was harrowing writing these songs, shut away in my little back office these last few years, but I was so grateful to be recording them with these dear, dear people. They were so supportive, because recording this was not easy. There was many a day where we'd listen back to what we'd done, and I'd just be weeping quietly at the (recording-studio) board, reliving (the emotions). They never made me feel embarrassed. It's still very close to the bone.