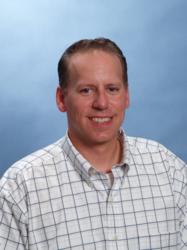 D4 is on a very aggressive growth path, with operations, offices and personnel expanding quickly
ROCHESTER, NY (PRWEB) April 30, 2012
D4, LLC, a national leader in litigation support and eDiscovery services to law firms and corporate law departments, today announced it has added John Rubens, formally of eTERA, to its executive management team in the position of Chief Operating Officer. Rubens, an experienced executive with more than 15 years of experience in operations and leadership roles with growth companies, will be based in D4's headquarters in Rochester, New York.
"D4 is on a very aggressive growth path, with operations, offices and personnel expanding quickly," said John Holland, CEO and founder, D4. "John's experience and industry background will add operational excellence to our organization and provide us with guidance for our growth and ongoing success. His depth and knowledge or our industry and business model is an important asset to us as we grow."
In his role, John is responsible for developing and deploying solutions to assist D4's clients effectively manage their complex legal, compliance and regulatory requirements. With an extensive background in operational and process analysis, including ESI processing solutions, forensic analysis and data assessment methodologies, John brings a diverse background in legal, information technology and corporate risk management.
During his career, John has successfully managed hundreds of eDiscovery, litigation consulting, data acquisition, and legal review projects around the globe. He has extensive knowledge of large scale enterprise systems, software development processes and solutions, various operating systems and platforms, data backup and restoration software and the use of data acquisition and analysis technologies.
"I am very pleased to be a part of such a dynamic company with a broad portfolio of services that meet the needs of our customers. I look forward to contributing to its future success," said John Rubens. "It is my goal to work with the entire organization to continue to build D4's reputation as a well-respected and strong industry leader."
John is a graduate of Clarkson University with a B.S. in engineering and management. He holds an M.B.A. summa cum laude from Babson College.
D4 is the national leader in litigation support and eDiscovery services to law firms and corporate law departments. D4 covers the spectrum of the Electronic Discovery Reference Model (EDRM), from identification and preservation of data through forensic and targeted onsite data collection and from data analytics and defensible search methodology through hosted review and production. D4 assists attorneys in litigation response planning, strategies for negotiation of scope and meet-and-confer, computer forensics, expert testimony, cost reduction litigation support projects and in corporate law department operations. The company was founded in 1997 and has offices throughout the country. Visit http://www.d4discovery.com for more information.