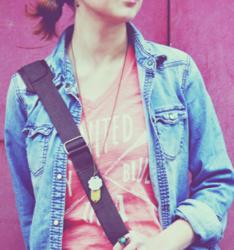 In 2 years, United By Blue has grown from a one-man operation to a dynamic 6 person team and a rotating crew of interns.
Philadelphia, PA (PRWEB) April 30, 2012
United By Blue (UBB), the ocean-friendly brand of apparel that removes one pound of trash from oceans and waterways around the world through company organized cleanups will celebrate two years in business on May 1.
From the beginning, the social venture has made waves in both retail and environmental circles by redefining what it means to be responsible. "Reducing emissions and other negative outputs is important, but it's only one piece of the puzzle. At UBB, we take being socially responsible to the next level by being actively good," says Brian Linton, UBB's Founder and Chief Trash Collector.
In 2 years, United By Blue has grown from a one-man operation to a dynamic 6 person team and a rotating crew of interns. They removed over 100,000 pounds of trash with the help of over 1,000 volunteers. Along the way, the team has learned a thing or two about what it means to run a socially minded business.
Put Product First:
UBB cleanups are paid for by a portion of the company's profits from selling clothes. "At the end of the day, if our products aren't selling, our mission isn't possible," says Alli Blum, Director of Marketing.
"Most of the products from our first line emphasized our environmental mission. We were fired up, and it showed on the product," says Linton. "Issues like overfishing, long-lining, and plastic bottle consumption were featured on many of our early graphic t-shirts."
The brand's retailers in the surf, outdoor, and department store industries gave valuable feedback to Linton and his team: even the most passionate consumers didn't want to walk around with negative messages emblazoned on their chests.
UBB listened. "Our new line of graphic t-shirts reflects a vintage nautical aesthetic," says Linton. "Instead of drawing inspiration from our mission, we draw inspiration from our travels around the world and explorations in our home city. As we've situated ourselves more firmly in the surf and outdoor industry, we've started to incorporate the adventure and exploration on which our customers thrive," says Linton.
UBB has also expanded its product offering to include more versatile bags. The brand's popular laptop bag sold out at the end of 2012 and is being restocked to satisfy demand in retailers like Urban Outfitters.
Share the Love:
The cornerstone of United By Blue's mission is hosting ocean and waterway cleanups, and in two years they've rallied over 1300 volunteers to their cleanups.
"At the beginning, maybe 6 or 10 volunteers would show up to our events," says Mike Cangi, Director of Cleanups. "At our last few events, we've had 40, 80, and 115 people show up to volunteer. As we hold cleanups more regularly, we're starting to see our volunteer base grow rapidly."
Additionally, the brand hosts many of its cleanups with its retail partners, which enables the retailer to draw on the community base to bring out volunteers, and community-oriented cleanups make for excited volunteers. "When people learn how much trash is in their community, they're motivated both to change their behavior and also to keep things clean once the event is over," says Cangi.
The impact of volunteers lasts beyond the weekend, as many see the trash and change their own habits to reduce their consumption of single use disposables.
UBB has also seen its volunteer base grow through its partnerships with Subaru and with Sperry Topsider, both of which have helped the brand reach broader audiences. Cleanups with Subaru and Sperry have been among the largest and most successful of the last two years.
United By Blue distributes a line of organic cotton t-shirts, organic canvas bags, and artisan jewelry through retailers nationwide and online at http://www.unitedbyblue.com. Visit them at http://www.facebook.com/unitedbyblue and follow them @unitedbyblue on twitter for product and cleanup updates.