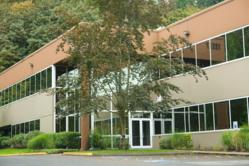 "Ivycorp's software development expertise and its Ivytalk® messaging platform instantly provide American Messaging with the skill set and a group messaging platform necessary to meet the changing needs of our customers." J. Roy Pottle Chairman and CEO
(PRWEB) April 30, 2012
American Messaging Services, LLC ("American Messaging") is partnering with Seattle technology startup, Ivycorp, to help develop its next generation messaging software solutions. Headquartered in Lewisville, Texas, American Messaging is the second largest wireless messaging or paging company in the United States, serving almost 1.0 million customers.
Ivycorp's versatile multichannel Software as a Service (SaaS) communication and collaboration technology combines very well with the AMS nationwide critical messaging network to provide innovative, feature-rich, robust messaging products for Healthcare and Utilities as well as other markets.
J. Roy Pottle, Chairman and CEO of American Messaging, noted that "as we continue to evolve our messaging product suite, software is becoming an increasingly important component of our integrated messaging solutions. Ivycorp's software development expertise and its Ivytalk® messaging platform instantly provide American Messaging with the skill set and a group messaging platform necessary to meet the changing needs of our customers."
Mary Jesse, founder and CEO of Ivycorp, said, "We are so pleased to be selected by AMS as a software solutions partner. AMS has a stellar team and our companies' services are very complementary."
About American Messaging Services
American Messaging is the second largest wireless messaging or paging company in the United States with reliable wireless networks providing coverage in 98 of the top 100 major metropolitan areas. Directly and through subsidiaries, it provides one and two way messaging, telemetry, immediate mass notification services and downloadable software applications to almost 1.0 million subscribers nationwide.
For more information visit http://www.americanmessaging.net
About Ivycorp
Ivycorp is a Seattle based technology startup. Ivycorp developed and operates Ivytalk. Ivytalk was designed to help businesses take the complexity out of group messaging by allowing them to use any type of messaging on any device. The company has patent-pending, cloud-based software that can take any input and output, switch between them and interface with a variety networks. Ivytalk connects you in real time with customers, employees, partners and more using the most effective means whether that's email, text (SMS), mobile apps or social networks. Ivytalk is the world's most advanced cross channel messaging solution.