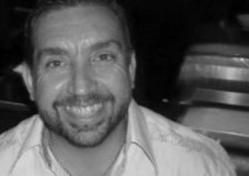 The energy you get from meeting people and helping them with their careers is fantastic
(PRWEB UK) 30 April 2012
We are now 3 weeks into Steve Hutson's appearances on Colourful Radio's lifestyle show "Life with Juicy Jaxx". Steve is the founder of Superstars - a new kind of staffing company that does things differently, treating Talent as people, not as a commodity.
Over eleven weeks, Steve is appearing on Jaxx's show to talk about some of the most important issues facing job hunters and offer his advice and experience to listeners who can call, text or email with their careers questions.
In week one, Jaxx got to meet Steve and his colleague at Superstars, Carla Cotterell, and talk about their background in recruitment and how Steve came to found Superstars after becoming dissatisfied with the way staffing companies charged fees to their clients and often failed to look after their Talent. As Steve put it, "The energy you get from meeting people and helping them with their careers is fantastic."
Working closely with Talent in the digital, creative and technology fields means that Superstars is well placed to learn about new ways of working, trends and techniques that are developing as rapidly as these exciting sectors. "If there are new technologies or a new thought or a new way then we can talk to our community and learn about it so that they can approach us and we can find them roles," said Steve, "If someone wants to learn something new you can get an expert and put them together. They can have a coffee and a talk and suddenly they are learning. That's powerful."
In the second week, Steve was there to talk about writing the perfect CV and to take questions from listeners who wanted advice on some of the most common problems that people face when looking for a new job.
"There is a simple fact," Steve told Jaxx, "When you are sending a CV to someone, if they haven't got any interest in it within seven seconds of reading it, they put it to one side."
There are simple rules for writing an effective CV that Steve was happy to share with listeners.
"Make your CV memorable. Make sure your name and address are on there and also a simple profile, containing something about you as a person.
"Be truthful about your skills base. You can say 'I am aware of HTML' but don't say you know HTML if you don't. And don't just list skills, say what you have done with those skills."
Transferable skills was the subject for Steve's third appearance alongside Jaxx. Rather than focusing on where you have worked and your qualifications, framing your experience in terms of the skills you have learned and used can be more attractive to employers looking to fill a crucial role.
Employers, too, need to think about transferable skills, as Steve pointed out, "Take being a project manager - how would you work as a project manager in Manufacturing and how would you work in Digital? There are some interesting similarities that people often forget and we have to think about training our clients so that they change their attitudes."
Listener Tracy wrote in to say that she had 20 years of experience in film production and wanted to find work in the US. Steve recommended building a network chart of the people she knows who would recommend her - and then list the people who they know. A chart like this can be a useful tool in gaining contacts and opening doors.
Steve Hutson will be appearing alongside Juicy Jaxx for the next eight weeks and will be covering topics from how to deal with gaps in your CV and preparing for an interview, to how to bounce back from a rejection.
Colourful Life with Juicy Jaxx is on Colourful Radio Mondays and Tuesdays between 10am and 1pm. You can listen live to Colourful Radio on DAB digital radio across London, online at http://www.colourfulradio.com or at http://www.facebook.com/colourfulradio or via your mobile. iPhone and iPad users can download Colourful Player in the AppStore. Android and Blackberry users, please go to http://www.colourfulradio.com/mobile