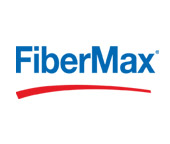 As a past member and former FFA advisor, I know the hard work and dedication that these students put into their competitions. This donation is a great way to honor some of the premier cotton growers while supporting students with a love for agriculture.
Lubbock, Texas (PRWEB) April 30, 2012
Bayer CropScience donated $25,000 of Certified FiberMax Cotton® bath towel sets to Southwest FFA chapters – on behalf of FiberMax® One Ton Club™ growers – in its continued support of education initiatives in agriculture. The local FFA chapters will sell these towel sets as a fundraiser to support club activities and raise awareness of the importance of cotton farmers to local economies.
More than 1,000 towel sets were on display at the FiberMax One Ton Club banquet last month in Lubbock, Texas, representing the amount of textile product that can be made with 2,000 pounds of cotton. The FiberMax One Ton Club recognizes farmers who produce 2,000 pounds or more of lint cotton per acre on at least 20 acres using FiberMax cotton. The inductees designated their local FFA chapters to benefit from the donation.
According to Jeff Brehmer, U.S. marketing manager for FiberMax cotton, the donation benefits local FFA chapters and honors FiberMax One Ton Club members, who overcame adversity to produce four-bale yields during one of the worst droughts on record in the Southwest.
"As a past member and former FFA advisor, I know the hard work and dedication that these students put into their competitions and contests," Brehmer said. "Bayer CropScience understands the importance of investing in the future of agriculture through our local schools and communities. This donation is a great way to honor some of the premier cotton growers in the Southwest while supporting students with a love for agriculture."
Several Texas FFA state officers and members attended the One Ton Club banquet to accept the donation on behalf of the FFA organization. Texas FFA state officers and Texas Tech students Krysti Kelley and Kelly Neuman attended the banquet with Cotton Center FFA members Cassie Burnett, Macie Burnett and Hallye Nichols. Cotton Center agriculture science teacher and FFA advisor David Howell also attended the banquet.
Kelley, state vice-president for Texas FFA District 10, which includes the Lubbock area, said the One Ton Club banquet was a great experience for the FFA members who attended, and the towel donations made the night even more exciting.
"Local FFA chapters will use these towel sets to raise funds for their chapters to support their participation in conventions, camps and contests, and assisting with their project programs," Kelley said. "During a time when school budgets are tight across the nation, this donation by Bayer CropScience on behalf of FiberMax One Ton Club growers helps FFA members remain an active force in their schools and communities."
While local FFA chapters will benefit from this specific donation, Kelley said that companies like Bayer CropScience will ultimately reap the reward from the next generation of agriculture employees.
"It's important to have this relationship between the FFA and Bayer CropScience because these FFA members are the future of agriculture," Kelley said. "One of these FFA members could produce a future cotton variety for FiberMax. By investing in FFA members, Bayer CropScience is investing in the future."
For additonal information and background on the FiberMax One Ton Club please visit http://www.bayercropscience.us/products/seeds/fibermax-cotton/one-ton-club. To learn more about Bayer CropScience, visit bayercropscience.us or contact your local sales representative for product information.
Additional Resources:
YouTube video: http://youtu.be/3JzBAetKhsA
Websites:

###
About Bayer CropScience
Bayer is a global enterprise with core competencies in the fields of health care, nutrition and high-tech materials. Bayer CropScience, a subgroup of Bayer AG with annual sales of EUR 7.255 billion (2011), is one of the world's leading innovative crop science companies in the areas of crop protection, non-agricultural pest control, seeds and traits. The company offers an outstanding range of products and extensive service backup for modern, sustainable agriculture and for non-agricultural applications. Bayer CropScience has a global workforce of 21,000 and is represented in more than 120 countries. This and further news is available at: http://www.press.bayercropscience.com
Contact:
Bayer CropScience Media Hotline, 1-877-879-6162, or
Jeff Brehmer
Bayer CropScience
Tel: (806) 765-8844
Email: jeff(dot)brehmer(at)bayer(dot)com
Drew Harris
Rhea + Kaiser
Tel: (630) 955-2604
Email: dharris(at)rkconnect(dot)com
USA-BCS-2012-0149
©2012 Bayer CropScience LP, 2 T.W. Alexander Drive, Research Triangle Park, NC 27709. Always read and follow label instructions. Bayer (reg'd), the Bayer Cross (reg'd), Certified FiberMax Cotton®, FiberMax® and One Ton Club™ are trademarks of Bayer. For additional product information call toll-free 1-866-99-BAYER (1-866-992-2937) or visit our website at http://www.BayerCropScience.us.
Forward-Looking Statements
This release may contain forward-looking statements based on current assumptions and forecasts made by Bayer Group or subgroup management. Various known and unknown risks, uncertainties and other factors could lead to material differences between the actual future results, financial situation, development or performance of the company and the estimates given here. These factors include those discussed in Bayer's public reports which are available on the Bayer website at http://www.bayer.com. The company assumes no liability whatsoever to update these forward-looking statements or to conform them to future events or developments.