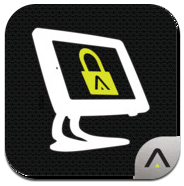 [App] deployed with customers such as Nike, CareerBuilder and FurnitureLand.
Sandy, Utah (PRWEB) April 30, 2012
ArmorActive, Inc. released a new mobile application product to their line of iPad kiosk solutions. ActiveKiosk, powered by MokiMobility, is a closed Internet browser app for the iPad (and other iOS devices) now available for free on iTunes and is the first to provide remote management of the iPad app and the device itself. By either limiting or enabling certain browsing features, ActiveKiosk is designed to control the user experience on any website or other web-based content being displayed on the device. After deploying the application with customers such as Nike, CareerBuilder and FurnitureLand, ArmorActive has proven the app will reduce costs, while meeting the customer engagement goals of their clients seeking to use tablets in commercial and public settings.
Features for ActiveKiosk include the ability to show or hide the address bar, as well as the browser's own navigation. It also has the ability to limit (or lock in) users to only admin-approved sites (white-listed sites) such as a single-purpose kiosk web page. Touch functionality can be easily enabled or disabled for businesses who would like to run their kiosks in digital signage or video mode, and automatic content caching comes standard with the application.
When registered with ActiveManage, ArmorActive's app management console, ActiveKiosk's settings and content can be deployed to a fleet of devices, while being remotely managed from a single location via a web-based dashboard. A first for the iPad kiosk industry, with ActiveManage remote operators can also control features on each device such as the ability to remove or make updates to apps as soon as they become available. Administrators can also remotely update the kiosk settings (adjusting the start page URL, settings, etc.) on an individual device, groups of devices or an entire fleet all at once. In addition to remotely managing the kiosk app, users can also manage the iPad itself, removing native iPad apps, pushing wifi settings and even locking the iPad home button.
Furnitureland South, an ArmorActive customer, recently announced the grand opening of Sleepland, the newest addition to their one million square foot campus located in Jamestown, North Carolina. The goal with Sleepland was to "create a mattress shopping experience beyond any other in the world!". To reach this goal, the major retailer identified several key areas that would need to be addressed, which included: atmosphere, location, layout, and technology.
The iPad inevitably lead the decision in technology choices. After first trying other combinations of kiosk apps and device management solutions to support their web-based content on the iPad, FurnitureLand South chose ArmorActive to drive over 80 iPad kiosks using ActiveKiosk and ActiveManage.
FurnitureLand South utilizes iPad kiosks for the purpose of providing informational and interactive iPad kiosk stations relating to each featured Sleepland product. According to the company's blog, "information is only a touch away! Next to every bed in Sleepland is an iPad that prominently displays pricing and features/benefits about each bed. There are even information videos available."
The iPad kiosk hardware used at this FurnitureLand location was purchased through iPadEnclosures.com (an ArmorActive company) and included security enclosures from ArmorActive's Evolve line and free standing mounts from their Full Metal line. A few wall mounts can also be found throughout the store using the Full Metal Jacket enclosures secured to Figure 8 wall mounts.
In response to the release of ActiveKiosk with ActiveManage, previous customers such as Lebron James's Unknwn retail store in Miami have initiated the process of replacing their current applications with ActiveKiosk to fully optimize their iPad kiosks and, in Unkwn's case, gain remote management control of their 45 iPad kiosk wall display.
ActiveKiosk with ActiveManage is powered by MokiMobility, providing the remote app management and device management platform. MokiMobility provides the APIs and the web-based device management console to enable remote management of iOS and Android devices. For more information about the ActiveKiosk app, as well as a wide range of iPad kiosk hardware support, visit http://www.ipadenclosures.com.
About ArmorActive
Based in Sandy, Utah, ArmorActive is an enterprise-level tablet solutions company, providing hardware, software, and mobile applications to customers worldwide. As a parent company to iPadEnclosures.com and Pro-Tablet.com, ArmorActive seeks to meet the unique needs of each business, as the world transitions to a tablet-based technology platform.
About MokiMobility
Based in Lehi, Utah, MokiMobility enables independent software vendors (ISVs) and solution providers to build compelling solutions that include cloud-based mobile application and device management for the iPad and Android devices. As a result, users have greater control over the complete experience, enabling more engaging and new customer experiences leveraging iOS and Android tablets in new ways. For more information, please visit http://www.mokimobility.com or follow us on Twitter at @mokimobility