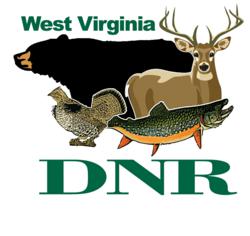 State parks in West Virginia have served the public since the 1930s for vacations in a cabin or state park lodge, and day-use activities such as picnicking and fishing remain as popular today as ever.
Charleston, W.Va. (PRWEB) April 30, 2012
Getting out of the house and into the outdoors is as close as a West Virginia state park. Ride a bike or hike the Greenbrier River or North Bend Rail trails. Explore Bald Knob, West Virginia's third-highest peak, via the Cass Scenic Railroad. Camp at the newest state park campground, Little Beaver or the state park's largest campground Beech Fork.
"State parks in West Virginia have served the public since the 1930s for vacations in a cabin or state park lodge, and day-use activities such as picnicking and fishing remain as popular today as ever," says Ken Caplinger, Chief Of Parks.
Find new activities, packages, events, and facilities in 2012 at West Virginia's state parks and forests:
Voyage! From North Bend to Blennerhassett Island state parks
"Voyage" to Blennerhassett Island is one-night, one-day packaged adventure that runs from May 1 – Oct. 28, 2012. "Families are strapped for time, but want to take time to travel, even if just for a night and day," says Steve Jones, park superintendent. The "Voyage" package includes one night at North Bend lodge and admission to Blennerhassett Island State Park, which is about a 35-minute drive from North Bend to Parkersburg. The two passes cover the Island Belle sternwheeler ride, a horse-drawn wagon ride on Blennerhassett Island and the Blennerhassett Mansion Tour, Blennerhassett Regional History Museum and applicable taxes.
"For $99 total, two people can be history travelers," says Jones. North Bend also offers "The Frontier" packages which combine an overnight stay at North Bend lodge and admission to Prickett's Fort State Park tours and facilities.
North Bend State Park is located in Ritchie county, near Cairo (pronounced Karo) and Harrisville. The lodge is a 29-room hotel with a full-service restaurant and meeting space. There are nine cabin rental units, 77 camping sites, a 305-acre lake for fishing and kayaking, hiking trails and access to the North Bend Rail Trail. Visit [http://www.northbendsp.com or call 304-643-2931.
Struttin' Her Shutters at Blennerhassett Island
"The Blennerhassett estate appeared so splendid it was nicknamed 'paradise, 'Eden,' and 'the Enchanted Island.' But it proved a tragically short-lived haven for those who created it. Harman and Margaret became entangled in the ill-fated Aaron Burr Expedition to the Southwest (1805-1807) and fled their island home December 1806. The house burned to the ground in 1811, remaining only a romantic legend until reconstructed circa 1984-1991 by the State of West Virginia as the centerpiece of Blennerhassett Island Historical State Park," according to Ray Swick, state park historian.
The upkeep of the reconstructed mansion revealed her shutters were beyond repair. The cost proposal for period correct replacement at $37,000. The park system sign shop stepped and offered the same results that when completed cost $2,834.06, according to Sam Cowell, superintendent at Carnifex Ferry Battlefield State Park. Cowell supervises the sign shop for the state park system in addition to Carnifex Ferry state park. It took four months to construct the three dozen sets of shutters.
According to Swick, "The poor thing (the mansion) had a bald look and no respectable 18th century house, such as this, was without shutters." In those days, shutters had a practical purpose. "They were closed at night and used in lieu of window screens. They were sometimes closed in the morning to try to keep the cool air inside the house."
The mansion struts new shutters and the correct "green" paint color, Greenfield Green that is a special-mixed by Sherwin-Williams and lighter than the previous color. The other historic dwelling on the island, The Putnam-Houser House, also has the color Greenfield Green for her shutters.
Blennerhassett Island opens May 5 through Oct. 28 in 2012. The island is closed on Monday. Hours vary, but from June 11 to Sept. 3, the Island is open 10 a.m. to 4:30 p.m. Tuesday-Friday; 11 a.m. to 5:30 p.m. Saturday, and noon until 5:30 p.m. on Sunday.
''Access to the island is via the Island Belle Sternwheeler. The Island Belle departs from Point Park in Parkersburg. Tickets for the paddlewheel trip are purchased at the Blennerhassett Museum of Regional History on the corner of Juliana and 2nd streets, in downtown Parkersburg. For state park information, hours of operation and events, visit [http://www.blennerhassettislandstateparks.com or call 304-420-4800.
Ahhhhhhhhhh, just right at Hawks Nest and Twin Falls Resort state parks
A variable refrigerant flow zoning (VRFZ) system is 21st century technology. It is such a new advanced heating and cooling process that it occurs in only two places in West Virginia: Twin Falls and Hawks Nest state parks lodges. "Actually a City Multi VRFZ system replaced the original HVAC systems at these two park lodges that were constructed in the late 1960s and opened to the public in 1970," says Brad Leslie, assistant chief of West Virginia State Parks, engineering section. "The anticipated response is reduction in energy costs and increased facility use comfort."
VRF moves refrigerant rather and air for zoning. Twin Falls and Hawks Nest heating and cooling moved water, heated or chilled for temperature change. In VRF there is an inverter-driven compressor preforming at the minimum energy level necessary to provide comfort in zones down to a 6 percent capacity. Each variable capacity indoor unit operates independently form the other indoor units for comfort control.
"Prior to this HVAC renovation, both Hawks Nest and Twin Falls either had chilled water cooling rooms and public areas or heated water heating areas. Hot and cold water cannot run through a single line. Guest and employees were at the mercy of one or the other, heat or air conditioning," says Scott Durham, superintendent at Twin Falls State Park. According to John Bracken, superintendent, "Guests this year at Hawks Nest State Park Lodge have climate control in sleeping rooms for personal comfort, no matter what the season."
"It is absolutely top of the line, new-age technology. For the park system, the funding and system purchase was a huge task and then actually work of retrofitting the lodges at Hawks Nest and Twin Falls by the contractors."
Funding came largely in the form of grants submitted by parks to tap stimulus dollars available for energy efficient projects retrofitting buildings. "We believe the cost of the WVFZ will be a return on investment in reduced energy costs. We could have used more funds and done more work," says Leslie, "but we accomplished a lot with what was available." The park system anticipates a minimum of 17 percent energy cost savings or greater. The true test will be guest satisfaction that rooms are not too hot or too cold. "It's like of like the bowl of porridge in Goldilocks, we hope is it turns out to be just right. Time will tell."
Hawks Nest State Park is one of the park system's icons for scenic viewsheds. Located in Fayette county near Ansted, the lower park reflects the time-tested work of the Civilian Conservation Corps and the newer area the 1970s lodge, restaurant and aerial tramway.
Twin Falls Resort in Wyoming county opened to the public in 1970 as a result of the Area Redevelopment Act (ARA) and the development of special places to create employment opportunities for the area. Twin Falls features a 47-room lodge, 18-hole golf course, 50-site campground, hiking and biking trails, expansive meeting facilities and a full-service Restaurant. Like Hawks Nest, Twin Falls is open year-round.
To learn more, visit [http://www.hawksnestsp.com or http://www.twinfallsresort.com or call 800 CALL WVA and ask for the park by name.
Rent-A-Bicycle, Race Your RC and more at Pipestem Resort State Park
Pipestem Resort just announced bicycle rentals beginning this summer. "Both mountain and hybrid bikes in all sizes will be available for rent from the golf pro shop," according to David Caplinger, park superintendent. Hourly rentals, half-and full-day rentals are available for guests age 12 and older.
Other new activities or services at Pipestem in 2012 include the return of a snack bar at the outdoor swimming pool area. "The Cannonball Snack bar is part of the revitalization of the Recreation Center area at the park." In addition to outdoor swimming pool at the rec center, there is a challenging par-3 golf course known as the Short Course, a miniature golf course and tennis courts. A disc golf course will open by mid-summer as a remote control car race track that is under construction at the ice rink area.
Pipestem Resort is open year-round and features the 113-room McKeever Lodge, vacation cabins, Mountain Creek Lodge that is accessible by aerial tramway, campground, two golf courses, five restaurants or snack bars, horseback riding, hiking trails, nature center with naturalist, and an outdoor amphitheater. The amphitheater shows are generally scheduled on Saturday evening beginning Memorial Weekend through Sept. 8. The amphitheater schedule is posted online at [http://www.pipestemresort.com/schedule.html or call 304-466-1800 for reservations or for park information.
A Diamond Jubilee at Cacapon
Cacapon Resort State Park turns 75 years old in 2012. Opening on July 1, 1937, the park is located in Morgan county and was largely constructed by the Civilian Conservation Corps. Plans for a birthday party include fireworks and big band music that were part of the original grand opening activities. Other West Virginia state parks that celebrate a 75th birthday in 2012 include Watoga, Babcock, Lost River, Blackwater Falls and Droop Mountain Battlefield state parks, and Kanawha State Forest.
Cacapon has a host of lodging and golf play Diamond Jubilee offers. Packages and special rates are posted on http://www.cacaponresort.com/deals.html. Cacapon lodge rates until May 24 are $75 per night based on double occupancy. This same price is available from Aug. 1 through Sept. 30, 2012. Cabins, the Old Inn and golf play also have special pricing at various times this year to acknowledge the birthday park.
To learn more about West Virginia's state parks and state forests, visit http://www.wvstateparks.com or call 04-558-2764 and ask for the State Parks general brochure and bookmark.