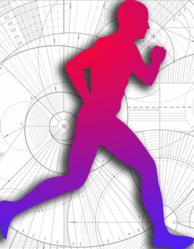 Treatment of the runner is a complex and sometimes an involved process dealing with the interaction of physical and ideological components
Franklin, TN (PRWEB) April 30, 2012
The Runners Rehab Program is a physical therapy continuing education course directed at physical therapists, occupational therapists and athletic trainers that treat complex rehab issues related to runners.
Treatment of the runner is a complex and sometimes an involved process dealing with the interaction of physical and ideological components. This intermediate physical therapy continuing education courses is founded on an evidence based approach for comprehensively evaluating and dynamically treating the running athlete. The focus of this two day seminar will be to identify the mechanisms responsible for inefficiency and injury during a client's first treatment session and develop evidence based treatment approaches.
This physical therapy continuing education course will provide a clear outline for performing functional screening techniques applicable to any clinical setting. Foot and ankle assessment will be presented, including evaluation of rear and forefoot alignment, internal and external drivers of foot posture, and passive and active mobility testing. Foot posture and function will also be correlated to shoe wear and orthoses prescription.
A very unique perspective will be taught regarding the assessment of segmental core stability with running patients. Techniques will be demonstrated using manual cueing and Stabilizer ™ biofeedback to facilitate core stability for simple and concise patient education. A specific exercise algorithm and home program will be presented for correcting movement dysfunctions and smoothly transitioning stance phase stability into more dynamic gait patterns. A portion of this course is dedicated to manual treatment approaches that are effective for immediate improvements with function and management of symptoms, including both taping and mobilization/manipulation of the ankle, knee, and hip joint.
Specific running pathologies will be addressed in the PT Continuing Education Seminar including hip pain, patellofemoral pain, Achilles tendinopathy, plantar fasciitis, and medial tibial stress syndrome. The current literature will be reviewed regarding the trends of barefoot running and minimalist footwear. Video analysis will be presented to allow more dynamic evaluation of lower extremity function. Gait manipulation techniques will be taught including cadence training and verbal cueing.
This course is essential for attaining the knowledge base and manual skills needed for the success in treating the running athlete and is designed with the role of the clinician in mind, with easily applicable tools for treatment for even the busiest rehabilitation settings. The information presented in this course is based in part on the newest research generated by the top gait analysis labs in the country. Miriam has modeled her approaches to gait dysfunction based on the concepts advocated by researchers from both the Center for Endurance Sport at UVA and the Spaulding National Running Center at Harvard University.
This continuing education course for physical therapists is instructed by Miriam Nelson, MPT, COMT, OCS. She attended the University of North Carolina at Chapel Hill and graduated with a BS in Biology. She received her Masters of Physical Therapy at East Carolina University. She has practiced orthopedic and sports physical therapy for the last 10 years while residing in Asheville, NC. Miriam specializes in the treatment of running injuries with a background in foot and ankle rehabilitation, orthosis fabrication, and biomechanical analysis of running gait. She is the director/founder of Ground Reaction Runners' Clinic for the improvement of performance and prevention of injury for runners of all ages. Miriam Nelson has her certification of orthopedic manual therapy (COMT) through Maitland-Australian Physiotherapy Seminars and is an orthopedic certified specialist (OCS) through the American Physical Therapy Association. She has been a presenter on the Current Concepts in Biomechanical Evaluation and Treatment of the Running Athlete 2010 conference, and is a guest columnist for the Asheville Citizen-Times for their outdoor sports section. Miriam has achieved an incredibly high success rate with her running clientele utilizing this unique algorithm for rehabilitating the injured runner. She was able to develop this process by integrating her background as a Maitland trained specialist and her orthopedic expertise working with runners, gait analysis, foot orthoses, and lower extremity pathology. This treatment approach is the combination of segmental lumbar stabilization, traditional and non-traditional strength and neuromuscular facilitation, and real time gait training. Miriam emphasizes the key goals of identifying the primary drivers of dysfunction, retraining more efficient movement patterns, and constant assessment to ensure criteria are met with each progression of the runner's rehabilitation. This formula makes it possible for runners with very complex and chronic injury histories to return to running with clear goals and training tools to prevent re-injury.
This physical therapy (PT CEU) courses will be presented in October (October 27-28, 2012) in Las Vegas, Nevada at Summerline Hospital and in November (November 17-18,2012) at Elite Physical therapy in Warwick, Rhode Island. This course is approved by the Nevada Board of Physical Therapy and the Rode island Board pf Physical Therapy for 15.00 Hours of continuing medical education for physical therapits. The course is approved for athletic trainer continuing education credit by the BOC.
For more information or to register for this PT seminar visit http://www.healthclick.com/Courses/NAS06.cfm
North American Seminars offers online physical therapy continuing education courses at http://www.healthclick.com