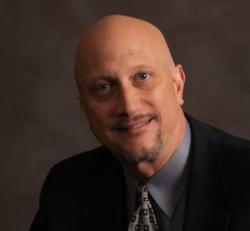 "Sales Central will get a sales team up prospecting in days and eliminates most of the headaches of managing the process" says David Berens.
Aurora, IL (PRWEB) April 30, 2012
David Berens, a renowned expert, Trainer and Speaker on Appointment Setting and Lead Generation via the telephone, announced today the launch of Sales Central, a program that will help companies set up their own internal Lead Generation machine utilizing Dynamic Sales Innovations proven outbound call philosophies, scripting and highly efficient outbound calling software.
The program is based on Dynamic Sales Innovations' own call center's best practices and proven strategies. Companies who purchase the program will receive customized scripting and call strategies, personal coaching and the same efficient, effective management software used by Dynamic Sales Innovations in their own call center. David refers to his software as a "Sales Managers Dream." It eliminates many of the biggest problems in managing a sales team. The software provides contact management, centralization of company information, on screen scripting, and most importantly total accountability for cold calling and lead generation activity, eliminating the need for manual call reports which are not always a reliable measure of actual activity. This program provides all the tools a company needs to set up and manage a successful sales team.
The program will be launched in early May, 2012. For more details contact David Berens directly.
About Dynamic Sales Innovations, Inc.
Dynamic Sales Innovations, Inc. is dedicated to providing its clients with innovative, cost-effective solutions for optimizing B2B sales cycles. Focused on strategic sales development, they partner with clients to increase sales productivity with two divisions – The Sales Institute and the DSI Call Center. Both divisions operate out of DSI's headquarters in Aurora, Illinois.
The DSI Sales Institute provides effective sales training for all aspects of the sales cycle, with a special emphasis on the initiation of first contact, specifically cold calling. DSI is the only organization in the Midwest that is an accredited partner of the Behavioral Sciences Research Press and certified to provide the Fear Free Prospecting and Self Promotion Workshop, a world class training focused on helping salespeople overcome the emotional and psychological roadblocks that keep them from consistently prospecting for new business.
The DSI Call Center offers outsourced inside sales functions that help clients fuel top line growth, including B2B appointment setting, customer win back campaigns, satisfaction surveys and fund raising campaigns. Outsourcing cold calling functions has advantages in efficiency, productivity and morale.
Please visit the Dynamic Sales Innovations website (http://www.DynamicSalesInnovations.com) or contact the company's sales department (800-368-5560 or 630-701-9050) to learn more about Dynamic Sales Innovations' programs and services.