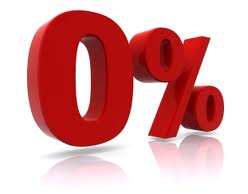 We must safe guard our economy and own ourselves without runaway inflation. We know what's behind door number 1 and 2. If both are detrimental to our economy and country, then we must choose door number 3: Restore Mortgages," said Faust
Charlotte, NC (PRWEB) April 30, 2012
The Federal Reserve is the largest single owner of U.S. debt, approximately 1.63T. China is the largest foreign owner of U.S. debt 1.4T. Both are bad for American people, the former threatening inflation, and the latter eroding national security.
"Debt is a transfer of accumulated wealth from someone to someone else. New money is wealth created from scratch. New money makes old money worth less. As people rush to get the old money before it loses too much value, those words can fuse into 'worthless'," says Paul Solman of PBS NewsHour.
"Borrowing from foreign governments and selling Treasuries to the Federal Reserve directly are not sustainable options for the U.S. economy. As a nation we must find another way to finance our public debt. The U.S. has an agreement with Taiwan that if it were attacked by China, America would defend Taiwan. If that were really to happen, America would have to borrow from China to fight China. Good luck with that" says Faust.
The proposal submitted by Restore Mortgages to The White House and Federal Reserve is the third option requesting implementation. The 0% percent mortgage loan allows a domestic entity (Restore Mortgages) to purchase mortgage notes from banks and U.S. Zero Coupon Treasury Bonds from investment banks creating a double collateralized asset. "The coupling of 48 million mortgage notes (number of homeowners with a mortgage) with Treasury bonds, allows for massive quantities of public debt to be purchased by private domestic wealth source. This protects our economic national security as wells as provides an additional buyer of U.S. Treasuries helping to keep the Federal Reserve from purchasing them directly, curtailing inflation" says Faust.
According to the Federal Reserve Bank of San Francisco in 2005 approximately 2T of our public debt was owned by foreign entities. Today it is 4.7T. Also, in 2005 the Federal Reserve owned 788B of our public debt. Today it is 1.63T. Both metrics have doubled in just the past 7 years. "Restore Mortgages will step in as a substantial buyer of our own public debt to ensure this trend does not continue. We must safe guard our economy and own ourselves without runaway inflation. We know what's behind door number 1 and 2. If both are detrimental to our economy and country, then we must choose door number 3:Restore Mortgages" says Faust