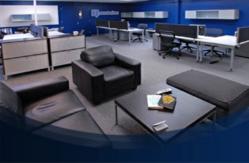 Our full-time staff and partners are focused on helping entrepreneurs overcome the inevitable challenges that arise in every business so that they may be successful.
Langhorne, PA (PRWEB) April 30, 2012
Novotorium, a Philadelphia area business incubator that opened its doors in November 2011, has implemented a wide range of programs that are helping entrepreneurs grow their businesses, according to Mike Krupit, who heads up Novotorium. Programs range from full-time incubation, to monthly acceleration groups, to individual classes, co-working and sponsorship of programs focused on entrepreneurs – all without charging fees or requiring equity from entrepreneurs at the outset.
"Our programs are designed to deliver value to entrepreneurs from day one, and on an ongoing basis to help them grow their businesses into long-term, sustainable operations," Krupit said. "Our full-time staff and partners are focused on helping entrepreneurs overcome the inevitable challenges that arise in every business so that they may be successful."
Primary among Novotorium's programs is the business incubation program. Novotorium provides services to these businesses designed specifically to meet the needs of each company. Along with four full-time staff members, Novotorium has a network of more than 30 partners, including successful entrepreneurs, lawyers, financial professionals, technologists, and marketing service providers who are available to help entrepreneurs.
As companies grow and meet goals, Novotorium makes targeted investments in firms where mutually beneficial and desired. Three businesses are currently in Novotorium's incubation program:

Zuppler: A full-service restaurant ordering system and portal that offers online ordering, table reservations, customized restaurant websites, ratings and more.
Inhabi: An internet-based business that invites landlords with properties for rent to place information about their properties on its website.
TravelCare: A provider of travel medicine software for the professional medical community, connecting hundreds of Travel Clinics, Corporate Clinics, and Physician Practices with thousands of users as an authoritative source of travel health and safety information for International travelers.
In addition to incubation, Novotorium has created business acceleration groups that bring together small clusters of entrepreneurs and young businesses to participate in a condensed incubation program for two days every month. The two days are spent as would any incubation – mentoring, classes, partner office hours, and collaboration. The goal is to give the companies a boost to help keep them moving forward. Groups remain consistent to allow members to build lasting relationships.
Companies who have been working in Novotorium's business acceleration groups include:

Adpropo: A social and entertainment platform that brings consumers together with brands in a much more fun and valuable way.
Bolt On Technology: A leading provider of add-on automotive service software, credit card processing, customer text messaging, state inspection software and management dashboard services.
Consumer Marketing Rights: A business that works with consumers to protect their interests.
Food for Thought: A company that helps restaurants and other businesses receive real-time, actionable feedback from customers.
Glokl Tours: A mobile app business that provides users with a system to create and distribute tours that others can access via their smart phones.
Harborlight Software: A leading provider of real-time data collection, retention and dissemination software designed for use on land or at sea.
Immersion Technology: A technology development firm creating a comprehensive advertising management system for publications.
TeleMed Group: A healthcare monitoring company that creatively uses technology to help people in the quest to age in place.
In addition, four businesses have recently been accepted into Novotorium's business acceleration group: Advisor Fox, Executive Education Alliance, Ridaroo and A Clean Spot. Entrepreneurs interested in learning more about Novotorium and applying to Novotorium's programs can find information and applications on the website http://www.Novotorium.com
Novotorium also holds a range of classes to help entrepreneurs, and periodically offers co-working days where entrepreneurs can work in Novotorium's facility. In January, Novotorium hosted a full-week program for entrepreneurs – Occupy Novotorium – which featured presentations and classes on key on subjects such as bootstrapping, marketing, finance, intellectual property in an open environment, co-founder relationships, and Gamification, as well as roundtable discussions and collaboration among entrepreneurs, and individual guidance from Novotorium partners. Novotorium has recently sponsored and or participated in numerous entrepreneurially focused events including: Philly Tech Week, Switch Philly, Emerging Technologies for the Enterprise, Entrepreneur Expo, Innovation Leadership Forum,Lehigh Valley Hackathon and Startup PA.
About Novotorium:
Novotorium is an independent, private sector initiative funded by the Baron Innovation Group, and based in Langhorne, Bucks County, Pennsylvania. Novotorium provides the environment, advice, services, and funding that are needed for entrepreneurs who strive to grow their emerging companies. Novotorium's unique approach helps entrepreneurs cross the chasm to achieve sustainable growth and profitability. For more information about Novotorium visit http://www.novotorium.com.