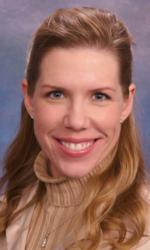 NORTH SIOUX CITY, SD (PRWEB) April 30, 2012
Dr. Warren will participate in the American Meat Association's EXPO Education Sessions,in Dallas, TX, to provide background and education on the key technical considerations and microbiological dynamics associated with current non-O157 STEC testing and the impact on the practical application of test results. The AMI Food Safety Track Session is entitled, "Understanding the Dynamics of Non-O157 STEC Testing" and takes place on May 2nd from 11:00 to 11:50 am.
A key message delivered by Dr. Warren is based on the hands on experience of the AEGIS FOOD TESTING LABORATORIES (AFTL) team. Non-pathogenic microorganisms can also react to the rapid screening assays since common targets can be shared within bacterial communities. These reactions can make the process of balancing risk with business based decisions very challenging.
Determination of whether such reactions are based on pathogenic or non-pathogenic microorganisms currently relies on technically demanding, time-consuming cultural confirmation as described in USDA-FSIS Method 5B.01. While this reference method provides guidance on the isolation and identification of the non-O157 STEC, AFTL has experienced the same concerns already recognized by the scientific community; that the isolation and confirmation of non-O157 STEC is challenging.
The non- O157 STEC organisms, unfortunately, do not exhibit a unique visual or biochemical trait like E. coli O157:H7 which can be definitively and efficiently identified through cultural methodologies.
About Aegis Food Testing Labs
North Sioux City, South Dakota based AEGIS FOOD TESTING LABORATORIES is an ISO 17025 accredited, commercial food testing laboratory network founded to support companies in their increasingly demanding and competitive operating environments. Aegis Food Testing Labs strives to set new industry standards for accuracy, reliability and customer service while providing a comprehensive range of value added services and solutions for its clients.
AFTL has two state-of-the-science laboratories: one in North Sioux City, SD and the second in Oklahoma City, OK.