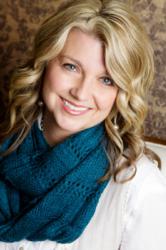 "[Jewel Kade" has taken me from a life of fear and worry, and has given me peace of mind. I always dreamed I could be successful, and JK has given me the vehicle to make my dreams come true," said Sophia Fisher, JK Stylist.
Alpine, UT (PRWEB) April 30, 2012
It's not Avon. It's not Tupperware. It's Jewel Kade – vintage handcrafted charms and inspired jewelry – and it's the reason women all over the country are making money, building a thriving home-based business, connecting with others, and having fun. The number of JK Stylists recently surpassed 2,500, and the direct sales industry is taking note, with MLM Rankings recently citing Jewel Kade as "#2 Gainer" for the previous six months.
Jewel Kade's story is compelling, as are the stories of its Stylists. Founder Janet Kinkade began the company in her basement, designing for the pure joy of holding her children close to her heart through the charms she created. In 2009 as the company was just beginning to expand, an unexpected divorce left her a single mother – and Jewel Kade has been a timely boon for her family.
Ypsilanti, Mich., resident and JK Stylist Sophia Fisher was facing severe financial hardship when she first heard about Jewel Kade in 2009. Her husband had been ill and the family (four children) had no income. Fisher started her own JK business (as one of JK's first Stylists) and by her fourth month, her team sold $150,000 in jewelry. Three years later her life has changed drastically. Her team consistently sells over $500,000 a month in jewelry. She is able to care for her family in ways she never imagined – buying the family a much-needed second car, affording vacations and more.
"JK has completely transformed my life and the lives of my family," says Fisher. " Honestly, words cannot describe how grateful I am for the opportunity with Jewel Kade. It has taken me from a life of fear and worry, and has given me peace of mind. I always dreamed I could be successful, and JK has given me the vehicle to make my dreams come true."
THE JK STORY
Jewel Kade was just starting up just when the nation's economy was headed down. At a time when most business advisors would caution against creating a new company, Janet Kinkade, founder, president and designer of Alpine, Utah-based Jewel Kade has gone from self-taught jewelry designer to leader of a multimillion-dollar company with over 85 home office employees and more than 2,500 independent Stylists nationwide selling JK's handcrafted charms and inspiring jewelry.
Her design studio at Jewel Kade's headquarters is just a mile from where it all started – in Janet's basement. Now a team of production artists handcraft the company's signature charms using the same method Janet painstakingly developed, while Janet focuses on heading the company and creating new designs for JK's semi-annual catalogs, seasonal collections and charitable efforts.
"As a designer, it's always validating when people are receptive to your work," said Janet Kinkade, Jewel Kade Founder, President and Designer. "But as the founder of a company, the personal satisfaction goes well beyond that—it's been rewarding to share not only the jewelry, but also the business and financial opportunity with Stylists nationwide. I couldn't be more thrilled to be sharing this amazing journey with so many caring, talented Stylists."
ABOUT JEWEL KADE
Handcrafted charms. Inspiring jewelry. Intriguing accessories. Available through JK Stylists nationwide, Jewel Kade is a fresh take on timeless fashion. Founded by Designer Janet Kinkade, Jewel Kade's charms are all handcrafted in JK's Production Studios in Alpine, Utah. Jewel Kade has garnered national attention – appearing on ABC News, The Today Show, The Ellen Degeneres Show, and American Idol. (Citing media references does not imply endorsement of Jewel Kade products in any way by media, related production companies or related spokespersons/personalities.) As part of JK's charitable efforts, Janet Kinkade has created the JK Cares Collection. For every JK Cares piece purchased, 5% of the proceeds goes directly to help in the fight against diseases that affect millions of women nationwide: breast cancer (Huntsman Cancer Institute) and heart disease (American Heart Association). For more information on Jewel Kade's inspiring story and soulful jewelry, visit http://www.jewelkade.com.