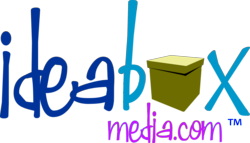 Turning Ideas into Web Solutions, One Business at a Time
Chicago, IL (PRWEB) April 30, 2012
According to CNNMoney.com, small business failure rates increased by 40% from 2007 to 2010. More disheartening is the statistic given by the U.S Small Business Administration; over 50% of small businesses fail in the first five years. Idea Box Media is aware of these tough economic times and their goal is to help their small business clients not become part of these statistics.
Josh Elder, President of Idea Box Media, states, "As leaders in online web solutions, it is our mission to deliver dynamic, cutting edge results using creativity and innovative technology to enhance the developmental business processes and to build tangible, long term value for brands, businesses and culture alike."
Idea Box Media Incorporated is a start-up firm headquartered in Lake County, Illinois. They offer Internet and Web-related services to businesses internationally, and refer to this service offer as Business Optimization. The core services offered are automation, consulting, marketing, development and web hosting. Each of these core services has many subsequent services beneath them.
Josh Elder says, "Given our collective experience and expertise in web solutions and business to business sales, we believe we can offer a unique and superior service to business owners and entrepreneurs, in comparison to what is currently available."
Idea Box Media has a niche clientelle of small businesses with established revenue models that have 2-25 employees and an active website. Their key target markets are:
1. Sales Teams with fewer than 10 salespeople that want one system that combines marketing (to find and develop new leads) and CRM (to work hot leads and close sales).
2. Influential Coaches, Experts and Speakers (ICES) who need one system to automate online marketing, shopping carts and mailing lists.
3. Local Service Businesses that are marketing-savvy and want one system for marketing and customer management.
The Idea Box Media Team is an impressive mix of strategic thinkers, marketing experts, sales gurus and tech geeks. Together, they have one common love: helping small businesses grow through business optimization.
Martha Appelhans
info (at) IdeaBoxMedia (dot) com
847-693-7751
http://www.IdeaBoxMedia.com
"We Support The H.O.M.E. Foundation"
About The H.O.M.E. Foundation:
The Helping Others Means Everything, or The H.O.M.E. Foundation, is a not-for-profit organization dedicated to helping our Family of Charities. Frankie Verdugo, President of The HOME Foundation, wants to help as many worthy charities as possible as they struggle during these tough economic times. Frankie Verdugo helps raise funds through luxury dream home raffles, home giveaways, prizes, and high profile celebrity events in Hollywood... "Our mission is to help charities reach their fundraising goals and to bring awareness to their praiseworthy causes." Please visit our 2012 Dream Home Raffle Giveaway at: http://www.HOMEFoundationRaffle.com and http://www.facebook.com/HOMEFoundationRaffle.
###