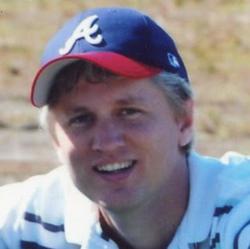 We have complete faith in what he brings to the table, and are very excited to begin working with him.
Orlando, FL (PRWEB) April 30, 2012
Growing faith-based tech startup, Holypop.com LLC has added a new senior member to their constantly expanding team. Jeff Lup, of Sarasota, has been announced as the Technical Operations Director for Holypop's internal systems, processes and software. Additionally, He will be developing custom solutions that add value to Holypop's growing array of offerings.
Holypop.com LLC's CEO, Chris Carberg, released the following statement: "Jeff Lup is a seasoned IT professional with both intuitive technical talent and a passion for innovation that we're looking for in our Senior leadership. I fully expect that Jeff will add immediate value to our company and will assist us in reaching our goals, both financial and spiritual in nature."
Jeff Lup provided additional insights to his role with Holypop.com LLC

On the value of Technical Operations:
"The technical operations of a company are important in many ways. It impacts our profitability by aiding sales and marketing efforts. It impacts our marketability to investors, by allowing us to demonstrate stability in systems and processes. And as the company grows, proper infrastructure allows systems to grow as needs grow. "
"In my new role, I will be focusing on Holypop infrastructure. Specifically, I will work to determine the right systems to meet our needs in the areas of sales, marketing, finance, project management, CRM, and content management. The primary goal will be to provide Holypop with the right systems for our current needs, while keeping an eye on future growth."
On Holypop.com LLC as a company:
"I am proud to be involved with a company whose purpose is the advancement of the Christian faith. I believe Holypop has the unique potential for achieving that goal while still being fiscally responsible to investors by generating a healthy revenue."
CEO Carberg summed up the move:
"We felt that we genuinely needed Jeff's expertise to help us reach out goal of being the most forward-thinking Christ-centered company out there. We have complete faith in what he brings to the table, and are very excited to begin working with him."
About Holypop.com
Holypop.com LLC was founded in 2008 in Central Florida, offering a Christian web-based educational community with quality biblical content, absolutely free. Holypop is also is in the process of developing mobile apps, paid web applications, and solutions for churches.