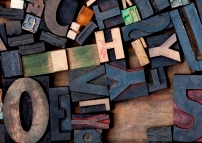 "Blogging is good for your career. A well-executed blog sets you apart as an expert in your field." ~Penelope Trunk
La Jolla, CA (PRWEB) April 30, 2012
WordPress, a flexible platform for hosting blogs, is now the backbone of 22% of all new websites. More people than ever are using the site to create and market company websites, online stores, publish their portfolios, and yes, blog. WordPress is so popular, in fact, that the latest version of the software has been downloaded over 60 million times.
A free, infinitely customizable piece of software, WordPress has proven to be the best way for people to sell products and express themselves online. The software makes creating a multi-page website incredibly easy, and has built in functionality for reader and customer interaction, advertising, dynamic navigation, social sharing and more. Behind it all is a user-friendly interface that requires very little up-front tech knowledge. Even installing the software on your webhost can be done in less than five minutes.
However, learning the basic functionality of WordPress is only the beginning for most users. In the past, the best techniques were discovered through tedious online research and trial and error. Now UC San Diego Extension offers a sequence of online courses to give users a head start in this rapidly developing revolution in web design with the WordPress Skills series. Developed and led by San Diego-based designer Harry Hamernik, the classes help people achieve their goals of developing and running a snazzy website that can be customized on the fly with little extra expense.
The series includes three popular courses: Introduction to Blogging Design Software, WordPress I (both open for registration for summer quarter), and well as WordPress II, which is available onsite in the summer, and online in the fall quarter. More information is available at extension.ucsd.edu/digitalarts. Registration for the summer quarter is now open.
UC San Diego Extension is a division of the university's Extended Studies & Public Programs, offering 100+ professional and specialized certificate programs in a variety of disciplines. Nearly 50,000 adult learners attend classes each year at its facilities on the UCSD La Jolla campus, the University City Center, and the Mission Valley Center.