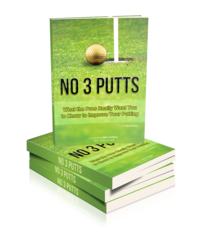 "We would love to have you on Colorado's Best with your book!" - Kristen Hayek, Producer
Fort Collins, Colorado (PRWEB) April 30, 2012
Dave Perry, author of the new book, No 3 Putts: What the Pros Really Want You to Know to Improve Your Putting, is pleased to announce a featured appearance on the Colorado's Best morning show during the week of May 1st.
Plans include an overview of the book and a quick putting session with the hosts. One item to be discussed is putter aiming, a common problem with most golfers. Data from some recent putting sessions will be discussed.
The book contains key information on putting from top rated instructors to provide all golfers a thorough presentation of putting for quick improvement. Custom versions of the book are available for golf events, tournaments, fund raising and sponsorships. Contact Dave at No 3 Putts for more information.
In conjunction with the show, there is a 2 for 1 special until the end of May. The books make excellent gifts for Father's Day and Mother's Day. Details are on the No 3 Putts Book websites.