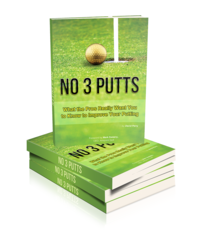 "This is a great opportunity for golfers to get a copy for themselves and one for family and friend" - David Perry
Fort Collins, Colorado (PRWEB) April 30, 2012
According to author, David Perry, there will be a 2 for 1 special on the No 3 Putts book during the month of May, 2012. The book will be featured on Colorado's Best during the week on May 1st.
"This is a great opportunity for golfers to get a copy for themselves and one for family and friend," according to the author.
The goal in writing the book is to help golfers improve putting, have lower scores, enjoy the game more and play more golf. The book makes an excellent gift for Father's Day and Mother's Day.
Details on the special are on the No 3 Putts website.