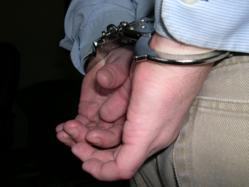 McAlester, Oklahoma (PRWEB) May 30, 2012
As heroin deaths increase across America, law enforcement and civic groups push for more arrests to deal with the problem. In many cities, when an overdose death occurs, the person who supplied the drug is arrested for homicide. While this provides a certain degree of justice for the family of the deceased person, it is unlikely to have much of an effect on the substance abuse and addiction problems themselves.
In St. Louis in the fall of 2011, dozens of people were arrested for trafficking heroin in an attempt to quell the increased heroin fatality rate, as reported on the St. Louis Today website. One hundred four dealers were arrested after heroin deaths tripled or quadrupled over 2007 figures in some districts. Four more people were charged for their part in giving heroin to a person who then overdosed or died.
In May 2012, a large operation in New York City resulted in the arrest of more than forty gang members who had been dealing drugs, including one individual who had been involved in the proliferation of crack cocaine use in the 1980s. This operation, reported in the Washington Post, brought an end to this particular gang that had distributed cocaine to Queens for years.
In Clinton, Pennsylvania, a 19-year old woman was arrested after a 21-year old man died of a heroin overdose as noted on the website http://www.newjerseyhills.com. And in Midland, Texas, a 50-year old man was sentenced to twelve years in prison for his part in supplying drugs to a 22-year old man who overdosed and died, as reported by the local ABC news website.
Appetites for Drugs are Not Reduced by Law Enforcement
Unfortunately, the statistics do not support that drug arrests curtail the efforts of drug dealers. When one individual or gang is put in jail, there will be others to take their place.
"Heavy drug use or addiction routinely eats away at the moral values of the drug user who will then commit acts he never would have committed while sober," explained Derry Hallmark, Director of Admissions at Narconon Arrowhead in Oklahoma. "To eliminate addiction and save people from the constant threat of death, there must be more than just law enforcement actions – effective rehab and drug education must also be part of the overall solution."
The Narconon program is a long-term holistic program that addresses each of the points that might lead a person back into substance abuse: cravings, guilt and depression. With the constant threat of death from overdose, a person who can reduce or eliminate their cravings and learn sober living skills has a chance at avoiding the serious consequences of drug abuse. A sauna-based detoxification helps with cravings, enabling those in recovery to let go of the past and focus on the future.
One graduate of the Narconon program stated: "This year alone I've been to three different rehabilitation programs in an attempt to pull me out of the labyrinth of my addiction. None of them came close to doing what Narconon has done for my life. I not only have victory over my drug problem, but I have my life back and I'm ready to take it in a direction I have never conceived possible: the right one." A. G.
Mr. Hallmark added, "At Narconon Arrowhead, we not only help people recover their interest in living sober, we also educate young people about the dangers of drug abuse to help prevent the problem from ever occurring. Our staff travels to schools and clubs throughout Oklahoma, Texas, Kansas and Arkansas to set these young people on a path that is safe and productive."
For more information on Narconon Arrowhead, contact them at 1-800-468-6933.