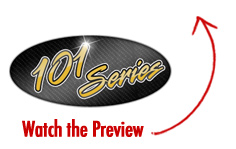 This brand-new series of Dance Lesson Videos introduces an innovative approach to dance instruction that accelerates the learning curve while locking in early successes critical for muscle memory
CLEARWATER, FL (PRWEB) May 22, 2012
A revolutionary dance instruction method is gaining popularity thanks to the recently released 101 Series from Shawn Trautman and Dance Videos Direct. Designed to give beginners the ability to perform the most popular dances like those shown on ABC's Dancing With The Stars and FOX's So You Think You Can Dance, the 11-DVD series makes learning how to dance easier than ever before.
"This brand-new series of Dance Lesson Videos introduces an innovative approach to dance instruction that accelerates the learning curve while locking in early successes critical for muscle memory" says Dance Videos Direct founder and professional instructor Shawn Trautman.
Success with Trautman's top-rated video, Dance Lessons 101, has made the release of these videos highly anticipated. The eleven DVDs in the 101 Series feature newly formatted teaching principles, dynamic music, and an enhanced learning structure that optimizes results. Titles include Cha-Cha 101, Country Dance 101, Couples Line Dancing 101, Hustle 101, Nightclub Two-Step 101, Salsa 101, Swing Dancing 101, Triple Two-Step 101, Two-Step 101, Waltz 101 and West Coast Swing 101.
Everything beginners need to know about dancing with partners is covered for each dance using this newly released, step-by-step formula. Students are taken through a series of separate, yet connected, topic areas to ensure optimal learning while a thorough review and practice run-through conclude each lesson. The instruction format is designed to maximize results for all learning styles while a great mix of music is used throughout the lessons to keep pupils engaged and active.
"The 101 Series is specifically geared to those who are just starting out and uses efficient and fun methods you won't find anywhere else," Trautman says. "If you want to look and feel good on the dance floor, this new 101 Series is for you!"
The Dance Videos Direct label develops and produces dance lessons for people of all ages and stages. Founded by longtime coach and choreographer Shawn Trautman and his wife, Joanna, Dance Videos Direct encompasses more than 50 dance instruction videos that allow people to learn how to dance at their own pace. For media inquiries, more information on available titles in the 101 Series, or to learn more about Shawn Trautman Instruction, call 727-738-1145 or visit http://www.shawntrautman.com.