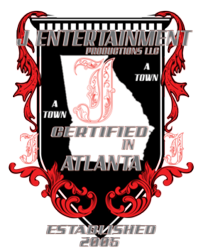 Hoodstarzz Tv
Atlanta, Georgia (PRWEB) May 08, 2012
Long Beach City gaining second life in hip hop & unifying the west coast with "The Long Beach Movement" "No Man Left Behind" and new tracks "Welcome to the Fight," "Real Goonz" and "Walk Like A Soldier" setting the Pace of the Movement featuring All-Stars of Hip Hop.
The long-awaited Long Beach Hip Hop Movement has begun, and not a moment too soon. With the motto, "No Man Left Behind!", the movement is making Hip Hop history by doing what has never been done before, unifying all West Coast artists!
At the helm of this lyrical movement are commanding generals, William "Big Life" Landrum of Young Life Entertainment (YLE) and Big C Style, both renowned veterans of the game. The single, "Real Goonz", is burning up the streets right now, featuring Hip Hop's All-Stars; Young Life, Goldie Loc of Tha Eastsiderz and Tha Realest. The track, "Walk Like a Soldier", blazing radio nationwide, features West Coast favorites: Young Life, Lil' C Style, ConiYac of the Doggy Angels and Slaughterhouse's Crooked-I. Both tracks come on the heels of the very successful release of, "Welcome to the Fight", from Movement All-Star, Will "Young Life" Landrum, whose song has over 100,000 YouTube views and trended 4 times in 30+ cities on Twitter.
Members of the #nomanleftbehind Movement will make their first stop in the city of Atlanta, in January 2012, hooking up with the #1 marketing & promotion company J Entertainment ATL, with a goal to bridge the gap between artists from the West Coast and the South. "We're looking forward to forming successful new business and personal relationships with all of the artists in the Dirty South", says #nomanleftbehind artist, Young Life, Founder of Young Life Ent.
Young Life Entertainment Presents....Welcome to the New Long Beach Hip Hop Movement: "No Man Left Behind."
This tuesday tune in at http://www.hoodstarzztv.com 930 pm est for the exclusive live interview.
About the new Long Beach Hip Hop Movement: No Man Left Behind
The movement is spearheaded by Hip Hop veterans William "Big Life" Landrum & Big C Style. Both Big Life & Big C Style are no strangers to the music scene. Big Life released the infamous "Escape from Death Row" compilation album featuring disgruntled Death Row Record artists with no backlash from Marion "Suge" Knight. Mr. Landrum is now the President of Young Life Ent., the label in which the #nomanleftbehind compilation will be released. Big C Style is the original founder of the LBC Crew and producer of countless hit singles & albums. The No Man Left Behind movement consists of the following artists:Young Life, Crooked I, Goldie Loc, Coniyac, Lil C Style, Tha Realest, Bo Roc, Co-T, D.3, Big C Style Jr., Compton AV, The Dove Shack, The LBC Crew & Bad Azz.
For more Information, Interviews, Collaborations, and Bookings, contact John Williams of J Entertainment Atl, LLC. Phone: (678) 754-6752 Website: http://www.jentertainmentatl.com