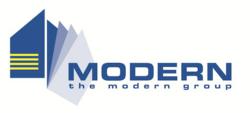 In most cases, an investment of an extra $1000 [in solar] will secure top quality components that will last 20 years or more."
- John Grimes, AuSES CEO
(PRWEB) May 01, 2012
The demand for solar power systems in recent years has attracted more and more solar PV installers into the market.
Leading solar retailer, Modern Solar, reports that many newer solar companies are now offering lower quality products at much cheaper prices, raising fears about how this "race to the bottom" will damage the industry's reputation.
These claims made by Modern are supported by the Australian Solar Energy Society (AuSES) – the solar industry's peak body.
In statements made to CHOICE online, AuSES CEO John Grimes says the organisation has grown increasingly concerned about the workmanship of solar installations and the quality of components.
"Competition means people are trying to get the lowest possible prices for components, and installers are paid a very small amount, so they have to do multiple installations really quickly," he said.
Mr Grimes urged solar consumers to do their homework to ensure they get the best value-for-money of their solar system.
"In most cases, an investment of an extra $1000 will secure top quality components that will last 20 years or more."
A member of the AuSES, Modern Solar recommends customers choose their solar products and installers very carefully to protect themselves from the cost of replacement parts and lost earnings.
Warning signs to look out for when shopping for a solar power system include lack of Clean Energy Council (CEC) accreditation; quotes that are significantly less expensive; short warranty periods and warranties that are provided by the importer rather than the manufacturer of the product.
Modern Solar sells only the highest-quality solar panels and inverters, backed by a 100 percent, 25-year manufacturer guarantee. All Modern solar installations are carried out by CEC accredited electricians and adhere to strict quality control processes.
With over 35 years of experience and more than 300,000 happy customers all over the country, Modern is Australia's trusted name in home improvement.
Source: Sheftalovich, Zoya. 23 May 2011. Unsafe solar installation. CHOICE online.