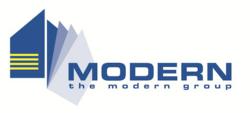 (PRWEB) May 11, 2012
Solar panels are appearing on more and more Australian roofs, and it's not difficult to see why. Installing a solar panel system at a home or business allows the property owner to generate an independent source of clean electricity, reducing carbon emissions as well as power costs.
Solar panels are a substantial investment for most, so it pays to be mindful of whom you choose to deal with. Beware of companies selling significantly cheaper systems – these systems often feature poor quality components that perform well below par and soon require repair or replacement.
With solar panels, you get what you pay for; a quality system should last you well over 20 years.
Choosing an installer
There is an accreditation scheme in Australia for solar panel installers; as well as offering peace-of-mind, choosing an accredited installer is an eligibility requirement for receiving solar rebates from the government.
Look for an accredited company with experience and an established track record.
Choosing a solar panel system
Solar panels and system components must meet Australian standards to qualify for government rebates. See the Clean Energy Council website for a list of accredited products. Manufacturer warranties on solar panels range from five to 25 years – obviously aim for the longest warranty you can get.
In terms of system capacity, the bigger the system, the more electricity it will produce.
The size of your solar system will depend on the physical area you have available, how much you're prepared to spend and what portion of your energy consumption you want to generate. As a rough guide, a typical Australian house consumes around 18 kilowatt hours (kWh) per day; a 1-2kW system displaces an average of 25-40% of your average electricity bill.
With over 35 years home improvement experience and more than 300,000 happy customers, Modern Solar brings convenient, stylish & affordable solar solutions to Australians. All Modern solar systems are backed by a 100 per cent, 25-year manufacturer guarantee and installations are carried out by CEC accredited electricians.
Source: Clean Energy Council. 8 Nov 2011. "Solar PV Consumer Guide". Vol 15, pp.4.