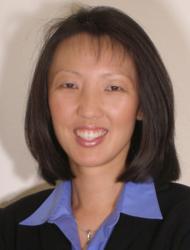 Phoenix, Arizona (PRWEB) May 01, 2012
Julie Wong, owner of The Event Concierge, a meeting and event planning company headquartered in Phoenix, Arizona, received certification as a Certified Meeting Professional (CMP) by the Convention Industry Council. This designation recognizes individuals who have achieved the industry's highest level of professionalism.
Requirements for CMP Program certification are based on professional experience and a written examination. The certification ensures that Meeting Planners have established the knowledge base and level of performance required by the program. Through the continued education program and certification process, industry professionals gain essential knowledge, increase their industry involvement, and gain industry-wide recognition. Ms. Wong joins the over 14,000 individuals in 36 countries and territories who have earned the CMP designation since its inception.
Julie explains the significance of obtaining the CMP certification, saying, "The broad scope of skills and knowledge required to achieve the designation of CMP will enhance the services The Event Concierge is able to offer, and ensure that our services are of the highest possible quality." She adds, "CMP candidates must demonstrate proficiency in not just meeting and event design, but in financial management, project management, strategic planning, site management, marketing and professionalism. Since my business is built on my personal commitment to providing clients with the ultimate experience in event services, I am excited to put this knowledge to work for each of my clients."
Since 2006, The Event Concierge has been providing the utmost in personal and professional event consulting and planning services as a corporate event planner with clients across the United States. Working with a wide variety of clientele, The Event Concierge customizes solutions for each client's unique needs, allowing clients to experience the most effective results from their meetings and events. The company has extensive relationships with vendors and suppliers, and specializes in strategizing, planning, implementing and managing all aspects of meetings, conferences and events within budget.
The Event Concierge is also a member of Meeting Professionals International, accredited by the International Airlines Travel Agent Network and certified as a minority owned business, a Women's Business Enterprise (WBE) and small business enterprise. To learn more about The Event Concierge, please visit http://www.eventconcierge.com.