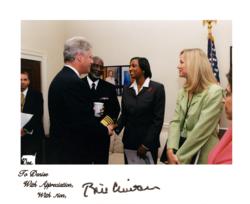 Denise Stokes
Atlanta, GA (PRWEB) May 14, 2012
Like a phoenix that rises from the ashes, Denise Stokes has risen to success, against all odds. Denise takes the title for spoken word artist, author, and motivational speaker. After facing tragedy after tragedy, Denise took those painful experiences and twisted them into a source of great strength. She wouldn't admit defeat, but instead pulled herself up and committed to a new and brighter life. She has used her own background of an abused child, a dropout, and an addict to help others acquire a better quality of life.
After all the wrong turns in her life, Denise had enough and decided to pave her own way through life."Recovery was a foundation for me, since I've never had one," says Denise Stokes as she talks about her recovery from crack. Getting professional help was the starting point and her awakening to her new self. She volunteered at Outreach Inc. and began to give back to her community. Denise's knack for speech gained her notoriety and praise. Her ability to change tragedy into motivation catapulted her into the national speaking circuit.
Her talent for candor resulted in her assignment of advisor to Bill Clinton, as a member of the HIV/AIDS Advisory Council for 6 years. She has acted as a speaker for two national conventions, and is an active member of several grass-roots organizations. She is the spokesperson for BET's Rap-It-Up campaign and struggles to create AID's awareness. While fighting the battle against AIDS in her own life she continues to act as a source of hope and strength for others who are affected by the disease.
Denise has found the strength and will power from inside her to overcome her past and change her future for the better as well as help to others change their own lives. Currently she has a book out, titled "From the Crack House, to the White House," that speaks of her life struggles and trials. It also tells how she overcame each and every struggle to reach the light at the end of her continuing road. She has marked her place among those who fight the good fight and advocate the fight against HIV/AIDs.
A noted champion in the HIV community, Stokes has been awarded with the NAPWA Life Award. She was also named one of the "25 Heroes" in our nation's struggle for AIDS awareness. Her future projects in the film industry is the next step up on her ladder of success, with upcoming film project Baby J directed by TMiles