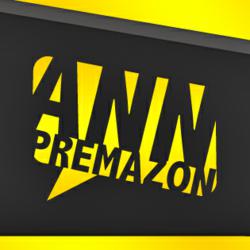 Ann's web strategy and business consulting made an amazing difference in our online presence! Thank you Ann!
Seal Beach, CA (PRWEB) May 15, 2012
Staying connected with business clients and prospects is one of the most important aspects of running a business. With all of the new social media outlets around, such as Twitter, LinkedIn, and Facebook, there's no excuse not to stay connected socially. Marketing Facebook Fanpages and staying connected with clients can be a daunting task. But if you download and use the cheat sheet from Ann Premazon 16 Tips for Marketing Facebook Fanpages readers will have an edge when they start creating their very own Facebook Fanpage. The tips provided are great and will help anyone to get started with creating a Fanpage.
But what happens after creating a Fanpage? Think of a Fanpage as creating a community that really enjoys the content provided. Creating content and sharing information is an excellent way to get started building this community. There is also additional information on ways to stay connected to your community by sharing blog posts and engaging via the page on a daily basis. Which leads to the next question: how is it possible to increase the engagement on a Fanpage without being in the office or at a computer?
The answer is quite simple! Mobile Apps. Facebook apps are available for iPhone and Android users. Simply download the app, connect it by logging into Facebook and stay connected with your community from anywhere, anytime.
Marketing Facebook Fanpages can increase brand presence if managed properly. Staying connected to your Facebook community can be an addictive and a fun project for anyone who wants to stay in touch with prospective customers or with a community of readers. So don't delay; create a Facebook Fanpage today and stay connected!