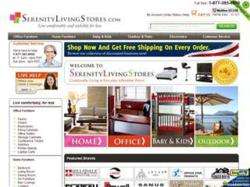 Vancouver, BC (PRWEB) May 03, 2012
Most women are eager to lose the pregnancy pounds after delivering their baby. However, various rumors that pop star Jessica Simpson started a preemptive bidding war with weight-loss companies while still pregnant have stirred up questions about the healthiest way to exercise after giving birth.
According to doctors at the Mayo Clinic, the conventional wisdom used to be that mothers had to wait about six weeks before beginning a postpartum exercise regimen. These days, the physicians are saying that any woman who exercised while pregnant and had an uncomplicated vaginal delivery can become physically active again within days (those who had a C-section should consult their doctors).
Still, women need to be mindful of a few precautions.
Before taking up a jogging or running routine, mothers need to focus on strengthening their core abdominal muscles and pelvic floor to prevent future problems, according to Australian fitness guru Timo Topp, who added that postpartum exercise's primary focus should be on restoring muscle function rather than losing weight.
Kegel exercises are useful for the pelvic floor muscles, according to the Mayo Clinic. Mothers should perform three sets of 10 repetitions a day, which can be done standing, sitting, lying down or while breastfeeding. The medical staff also recommends abdominal crunches and other exercises for the abs.
For mothers who are ready for aerobic activities, it is important to start slow and gradually build stamina, the Mayo Clinic said. Women can also find extra motivation in the company of other moms.
If women are worried about whether their baby will allow them to find the time for aerobic exercise, the solution is simple - take baby with you.
Serenity Living Stores sells different lines of jogging strollers. Various models are equipped with bicycle-style hand brakes, cup holders, rear suspension systems, sun canopies and swiveling wheels to allow for easy maneuvering. These products are available in several stylish colors.
Customers who shop at Serenity Living Stores are guaranteed to have access to quality name brands at the best prices. If you find our products available from another business at a cheaper price, we promise to match or beat those prices.
In order to ensure that your internet shopping experience with Serenity Living Stores is as safe and easy as possible, we offer live customer assistance via telephone or live internet messaging. All orders are secured through buySAFE, which includes protection against identity theft, at no extra cost to you.
Serenity Living Stores ships all orders for free.
http://www.mayoclinic.com/health/weight-loss-after-pregnancy/PR00147/NSECTIONGROUP=2
http://wentworth-courier.whereilive.com.au/lifestyle/story/the-way-back-fitness-for-new-mothers/
http://www.montrealgazette.com/entertainment/movie-guide/Simpson+loss+will+gain/5857006/story.html