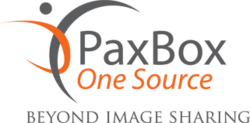 with our Vendor Neutral Archive, medical imaging departments will no longer have to worry about expensive data migration - Ever.
Athens, GA (PRWEB) May 16, 2012
"Medical image sharing platforms today eliminate outgoing CDs, however; incoming CDs still present a challenge if the referring facility is outside the enterprise. The CDs, labor, service contracts on CD burning components and in some cases shipping and couriers only add additional unnecessary cost for healthcare facilities. Larger medical imaging departments can receive over 100 CDs daily and PACS administrators are faced with the daunting task of uploading all of the weekend transfers every Monday. When you add these challenges to the fact that an estimated 30% of CDs are unreadable, and therefore patients are re-imaged, it is not surprising that large and small medical imaging providers are looking for solutions to this growing problem," says Dr. Islam.
With the PaxBox® OneSource™ Cloud, hosted or Enterprise, there is no need for expensive interfaces or network connections. HPN continually adds features to our innovative medical image sharing platform. HealthCare facilities can send, and now receive, studies from outside their network, which can be automatically sent to their PACS. Reading physicians now have the ability to read from one application or workstation instead of multiple platforms. Likewise, administrators and IT can manage all of their specialties within one archive. What we offer is an end-to-end solution. Anyone from anywhere in the world can upload studies from any media or PACS, then view directly on the Web with TelePax Web, our multi-specialty full-featured diagnostic viewer, share studies among healthcare providers and simply import the studies directly to their PACS.
"PaxBox® OneSource™ puts the healthcare provider in charge. Used as an addition to their PACS or as a stand-alone solution, the medical image sharing platform gives them the freedom to add additional functionality to their imaging systems without large capital outlays and with our Vendor Neutral Archive, medical imaging departments will no longer have to worry about expensive data migration - Ever."
About Healthy Panacea Network
HPN's mission is to improve Healthcare in America by enhancing interoperability between disparate systems and increasing collaboration between physicians. By overcoming organizational and physical barriers, HPN is connecting patients, providers, and hospitals nationwide through a unified cloud platform. HPN currently offers a cloud-based vendor-neutral medical image management and sharing solution that is enabling providers to share medical images across the enterprise and beyond. Led by a practicing physician, HPN is a network of physicians helping physicians.