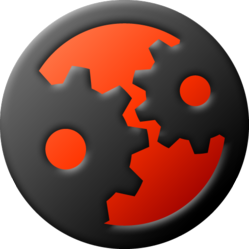 It is exciting to now have RemObjects SDK available on all mobile platforms: iOS, Windows Phone 7 and now Android and Blackberry.
Hanover Park, IL (PRWEB) May 08, 2012
Java is now a natively supported platform for RemObjects SDK, giving developers access to any Java Virtual Machine supported platform, including Android with its Dalvik VM, for building clients for their RemObjects SDK servers. Combined with the existing Xcode, .NET, JavaScript and Delphi editions of RemObjects SDK, developers are covered on any platform they need to support.
RemObjects SDK is the award winning, cross-platform remoting framework from RemObjects Software, making it easy to build modern applications that communicate and exchange data across the network. This communication and exchange of data is an essential part of almost every application today. RemObjects SDK includes a suite of tools and libraries to design, build, test and debug even the most complex service-oriented architectures.
RemObjects SDK for Java follows RemObjects Software's traditional standard of wire compatibility. This means RemObjects SDK for Java client applications works perfectly with a server developed with RemObjects SDK for the other platforms.
RemObjects Software applied the same "from the ground up" design philosophy as they did on other platforms to make sure the RemObjects SDK for Java is a perfect fit for the Java platform. It is designed to work well with best practices, types and libraries common to the Java platform. The goal was to create a library that is intuitive to use for experienced Java developers, while at the same time using consistent architecture and design to make it natural for existing RemObjects SDK developer using Java for the first time.
"It is exciting to now have RemObjects SDK available on all mobile platforms: iOS, Windows Phone 7 and now Android and Blackberry," said Marc Hoffman, Chief Architect of RemObjects Software. "This makes RemObjects SDK the best solution for developers targeting multi-platform mobile development."
During beta development RemObjects SDK for Java had the code name "White Lodge" to signify its relationship with a second beta project: "Black Lodge." Just as "White Lodge" brings RemObjects SDK to the Java platform, "Black Lodge" is RemObjects Software's Data Abstract for the Java platform. The "Black Lodge" beta is currently available for pre-order, and includes the already shipping RemObjects SDK.
RemObjects SDK for Java is provided as a 100% pure Java JAR file with no external dependencies; full source code is included. It is easily accessible from most popular Java IDEs, including Eclipse, IntelliJ IDEA, and NetBeans for both JVM (version 6 or better) and Dalvik (Android) development (API 8 or better), as well as from RemObjects' own Oxygene for Java.
This 1.0 release includes the high-efficiency BinMessage and flexible HTTPChanel. As these are the most common used message and channel combination this gives the Java client libraries support for most existing RemObjects SDK servers plus great flexibility for future servers. Future releases are planned to add additional channel and message types, as well as other features like custom Java server development.
About RemObjects Software
RemObjects Software is a leading creator of components and tools for software developers, with a strong focus on creating solutions that help build the core infrastructure of projects. Their top product is Data Abstract, a cross-platform multi-tier database application development framework for .NET, Xcode and Delphi. RemObjects Software's philosophy is to supply the best possible solution for each supported platform – Microsoft .NET, Apple Xcode, Embarcadero Delphi and Java – rather than providing a one-size-fits-all solution that uses a lowest common denominator approach. This ensures that developers on any platform can work with tools that are native to their development environment, fit in well with their existing architecture and integrate exquisitely with the platform in question. For more information, visit http://www.remobjects.com.
Contact
Jim McKeeth
RemObjects Software
(202) 643-3538
info(at)remobjects(dot)com
blog.remobjects.com
@remobjects
# # #