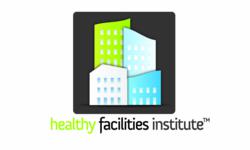 We are pleased to receive the support of The Healthy Facilities Institute in this endeavor, and to collaborate with this innovative resource in reaching facility and operations professionals.
- Dan Wagner, Director of Facility Service Programs for ISSA
Boise, ID (PRWEB) May 01, 2012
The Healthy Facilities Institute (HFI) has announced its support of the ISSA Cleaning Industry Management Standard (CIMS) and CIMS-Green Building (GB) program as a means to help enhance the health of indoor environments. CIMS and CIMS-GB recognize facility service provider (FSP) organizations with effective management, performance and process infrastructure, and provide a framework to develop people and customer-centered organizations and - ultimately - cleaner, healthier facilities. CIMS and CIMS-GB also serve as an effective prequalification and development tool for facility management in selecting contract services or structuring in-house offerings to ensure an effective platform for creating high quality outcomes and healthier buildings. It is for this reason that a growing list of facility management professionals are requiring CIMS/CIMS-GB certification from their cleaning service provider to be eligible to be awarded a contract.
CIMS is based on management principles and consists of five sections of management best-practice elements:
1. Quality Systems
2. Service Delivery Systems
3. Human Resource Development
4. Health, Safety, and Environmental Stewardship
5. Leadership or Management Commitment
CIMS-GB represents a sixth section of the Standard and sets forth a series of environmental preferability criteria to assist in the development of a comprehensive green cleaning program. As such, the criteria and optional certification - CIMS-Green Building - helps cleaning service organizations build upon their management framework and offer service in a more environmentally friendly manner, and provides facility managers a tool that can be used to easily identify organizations that are prepared to partner with them in their commitment to sustainability.
"CIMS' focus on a systems model to improving cleaning and especially the health of the indoor environment is crucial," said Allen Rathey, president of HFI. "The fourth of the five pillars of CIMS – Health, Safety and Environmental Stewardship – placed in the context of an overall management system or platform is the only approach that will work to improve facility environments in a sustainable way."
HFI will publish articles about CIMS/CIMS-GB and its potential to positively impact the health of facilities on its website at http://www.healthyfacilitiesinstitute.com.
"The goal of CIMS is to act as a quality framework, and a key aspect of quality is creating healthier environments," said Dan Wagner, Director of Facility Service Programs for ISSA. "We are pleased to receive the support of The Healthy Facilities Institute (HFI) in this endeavor, and to collaborate with this innovative resource in reaching facility and operations professionals."
The CIMS Standard is available at http://www.issa.com/standard or by contacting ISSA at 800-225-4772.