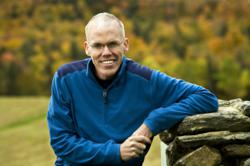 Sustainability is a defining characteristic of a Dickinson education
Carlisle, Pa. (PRWEB) May 14, 2012
Environmental activist, author and journalist Bill McKibben has been selected as the first recipient of The Sam Rose '58 and Julie Walters Prize at Dickinson College for Global Environmental Activism. The annual prize of $100,000 also includes a short residency during the academic year. McKibben will receive the prize at Dickinson's commencement on Sunday, May 20.
"Sustainability is a defining characteristic of a Dickinson education," said President William G. Durden. "Having this prize enables the college to bring environmentalists of renown and accomplishment to the college for collaboration with our students and the community."
McKibben is the founder of 350.org, the world's largest grassroots climate campaign, with activists in every country but North Korea. Since 2009, 350.org has coordinated 15,000 rallies in 189 countries. Time magazine has called McKibben "the planet's best green journalist" and The Boston Globe said in 2010 that he was "probably the country's most important environmentalist."
McKibben is the author of a dozen books about the environment. His first book, "The End of Nature," was published in 1989 by Random House after being serialized in The New Yorker. It is regarded as the first book for a general audience about climate change and has been printed in more than 20 languages.
In 2006, McKibben helped lead a five-day walk across Vermont to demand action on global warming that some newspaper accounts called the largest demonstration to date in America about climate change. In 2011, he led the largest civil-disobedience action in 30 years in the U.S., as part of a protest against proposed pipelines to the tar sands of Canada. McKibben received the Guggenheim and Lyndhurst fellowships and won the Lannan Prize for nonfiction writing in 2000.
A frequent contributor to The New York Times, The Atlantic, Harper's, Orion Magazine, Mother Jones, The New York Review of Books, Granta, Rolling Stone and Outside magazines, McKibben also is a board member and contributor to Grist.
McKibben graduated from Harvard University where he served as president of The Harvard Crimson newspaper. He is the recipient of more than a dozen honorary degrees and in 2011 was elected a fellow of the American Academy of Arts and Sciences.
Prize benefactors Sam Rose—a Dickinson alumnus—and his wife Julie Walters are committed to restoring and sustaining the natural world for future generations and through the prize seek to focus attention on the need to reduce the impact of human lives on the planet, particularly given the rising population predictions for this century.
As long-time supporters of the Natural Resource Defense Council (NRDC) and in recognition of that's organization's efforts, they have endowed the prize in honor of NRDC co-founder John H. Adams. Prior to awarding The Sam Rose '58 and Julie Walters Prize at Dickinson College for Global Environmental Activism to McKibben, Adams will be presented with a Doctor of Public Service honorary degree.
Dickinson, a highly selective private liberal-arts college of 2,400 students, is a national leader and innovator in sustainability education. Students are challenged through classroom studies, living laboratories, service learning, student-faculty research and study abroad to build the knowledge and skills that are needed to create a sustainable world. Opportunities for hands-on learning include working with community groups to protect local watersheds and air quality, growing food on the college's USDA organic-certified farm and producing biodiesel from waste vegetable oil. Sustainable practices and values are underscored by a commitment to climate neutrality, green building practices, socially responsible investment and diverse community engagement. Dickinson's achievements and leadership have earned the highest recognitions from the Association for the Advancement of Sustainability in Higher Education, Sierra Magazine, the Sustainable Endowments Institute, The Princeton Review and Second Nature.