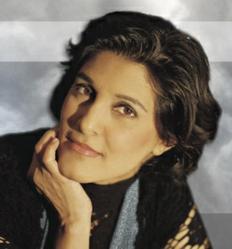 Charleston, SC (PRWEB) May 15, 2012
Simran Singh provides a powerful coaching program that will support, guide and shift individuals on each leg of the journey through life.
Meditation, guided visualization, video coaching, daily supplements and coursework are just a part of the valuable tools offered in this integrative online coaching program. In addition, a monthly question and answer session with Simran Singh, provides completion and module integration.
"Now more than ever, there are more conscious people seeking integrative models. General life coaching does not have all of the answers. It must be a holistic coaching approach that allows people to connect the dots, become aware of the messages and tap into their own unique languages and synchronicity. Each person is powerful in their own right and deserves to discover how powerful!" – Simran Singh
11:11 MATRIX Coaching provides an in-depth online coaching program designed to create a consistent practice, measurable shifts and meaningful life experiences. Consisting of video coaching, meditations, prayerful intentions, worksheets, daily supplements and a monthly Q & A call with Simran Singh, this is comprehensive, group coaching at $99 per month with an award winning and highly respected expert in the fields of spirituality and human potential. View more information at http://1111mastermind.com/matrix
"Simran Singh's mastery of universal law and divine principle is evident in how she lives her life. Simran not only walks her talk; she lives a life that proves it. Her teachings and writings are filled with a depth of heart, wisdom and love, that can create a shift in those who access them." – Iyanla Vanzant, Best Selling Author & Master Teacher
Simran Singh also recently released 11:11 WAKE-UP for Busy People to support developing a consistent daily practice of connection, rest, check-in and rejuvenation at an economical price. 11:11 WAKE-UP launched May 1, 2012 and is a $29 per month membership program costing under $1 a day for a variety of powerful life tools. More information on the 11:11 WAKE-UP Practice can be found at http://www.1111mastermind.com/wakeup
"I recognized a need for individuals whose lives are busy. They constantly want to find the time, but cannot carve it out of their day, resulting in judgment, self-criticism, disappointment and guilt which all lead to more stress and disease. It was imperative to provide something that was easily accessible and easy to do. We are all on a journey and every step is a good step. 11:11 WAKE-UP is gentle reminder that daily practice is a personal responsibility and does not have to be hard." – Simran Singh
Simran Singh, is a creative, transformational catalyst and 'Leading Voice for the Journey of the Soul'. She is a number one rated syndicated 11:11 Talk Radio Show host with an audience of 2.5 million annually. Singh brings to the forefront a unique interpretation blending co-creative power with metaphysics and personal responsibility. To find out more about Simran Singh, 11:11 Magazine, 11:11 Talk Radio or to view a free issue, visit 1111mag.com or Simran-Singh.com.
If you'd like more information about this topic, or to schedule an interview with Simran Singh, contact mastermind(at)1111mag(dot)com.
###